Ghee – Ayurveda's most treasured food that has incredible healing properties. Hardly anyone will be unaware of Ghee. From traditional Dal to Khichdi, Chapati to Halwa is incomplete without ghee. This superfood can fix anything, whether weakness or joint pain, pimple or a skin disease. It's an important component of many Ayurvedic medications, and it's still utilized in a variety of home treatments.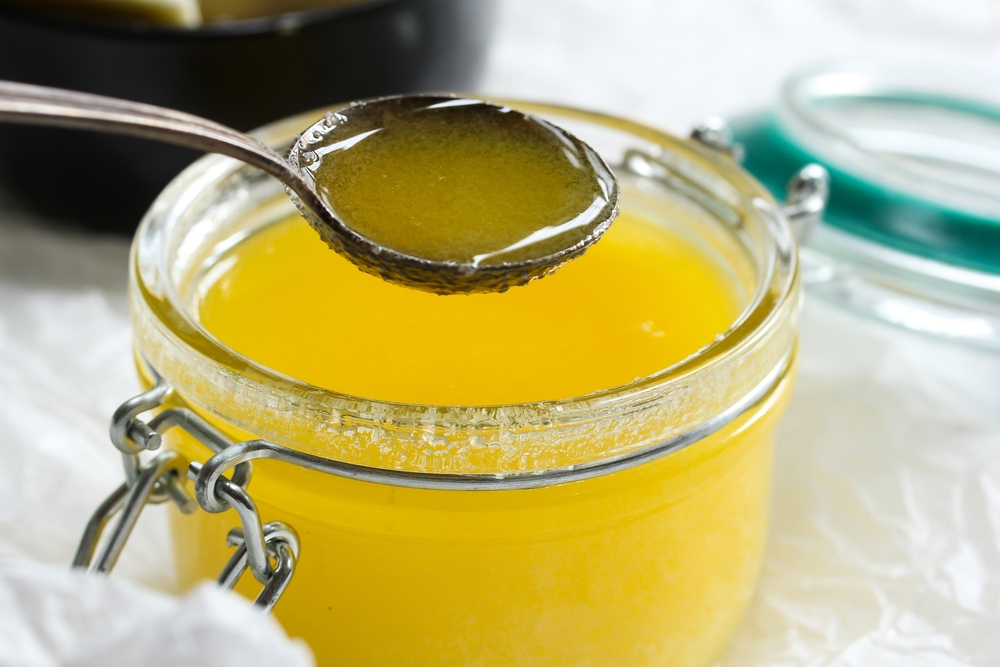 Ghee is very earthy and warm in taste. It is a magic food, especially during winter. There is no doubt that any typical Indian consumes Ghee daily because Indian cooking is incomplete without Ghee, as said before. Maybe a few are unaware of some ancient tricks of using Ghee as a medicine. Indian grow up with a wealth of home remedies of Ghee for several ailments. It is known as clarified butter in western countries. Ghee plays an important role in balancing hormones and helps to maintain healthy cholesterol. It carries fat-soluble vitamins, which in turn help in weight loss. Beyond kitchens, Ghee also finds a coveted space in beauty and health rituals.
There are numerous benefits of ghee, and let us discuss a few of them one by one. In the end, you will know the reasons for consuming ghee in the winter season.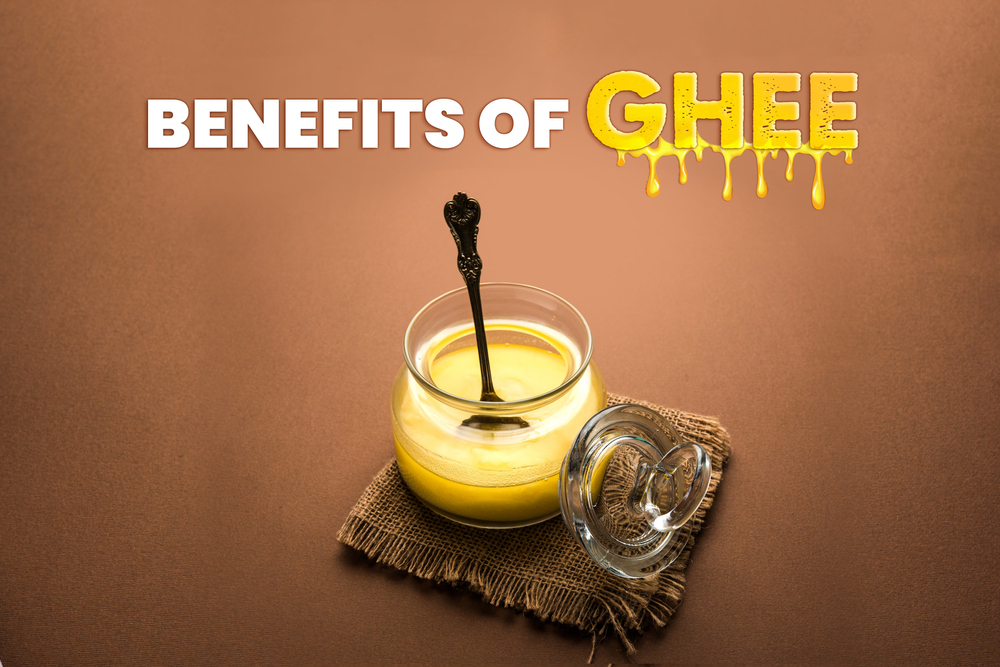 1. Good Source of Energy
Pure ghee contains omega-3 fatty acids. Lauric acid present in ghee is an antimicrobial and anti-fungal substance. Post-pregnancy, laddoos are given to mothers as they are loaded with energy and ghee. One Punjabi treat called Pinni also has energy-boosting properties other than its taste. It is relished across North India.
2. Source of Good Fat
Are you on your weight loss journey? Then you might have heard from many people about avoiding fats for sure. It is the most common weight loss tip everyone gives. To lose weight, if you are thinking of eliminating all the fat sources from your diet, don't do that. Because doing so, you may eliminate the good fats too. Fats, carbs and proteins are essential macronutrients to sustain a healthy life. Removing any food group from the diet is not a good way to lose weight. However, you can choose better and healthy alternatives such as ghee, avocados, etc., by avoiding those bad fats present in fries, burgers, processed food, along fast foods. This way, Ghee aid in losing weight.
3. Keeps You Warm Within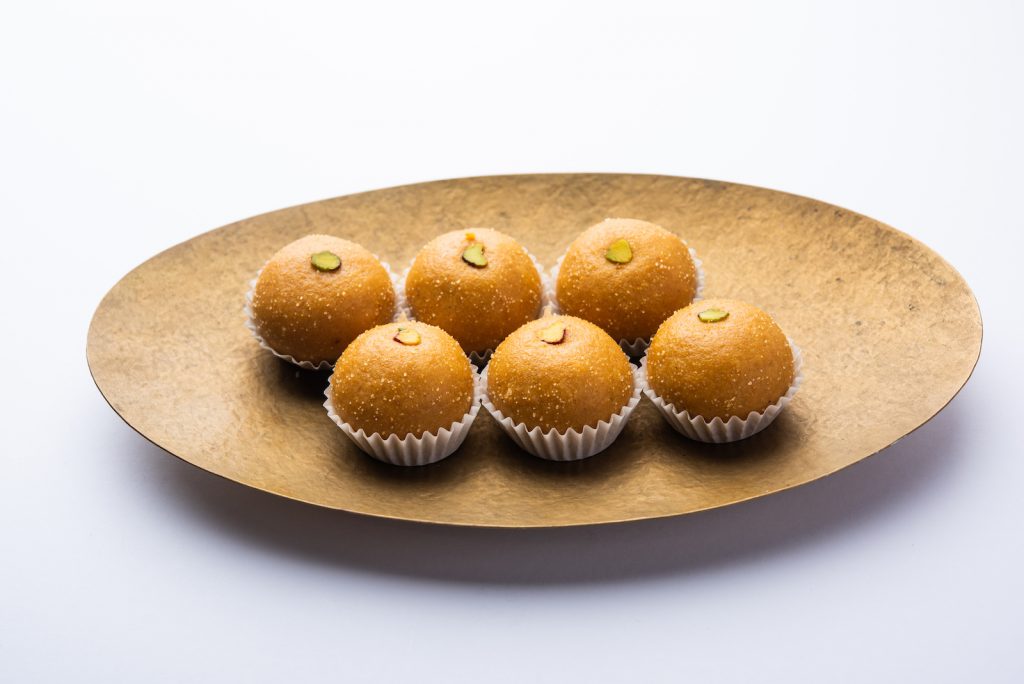 As you all know, ghee is an integral part of Indian cuisine during winter. According to Ayurveda, ghee helps you keep warm from within during the cold season. Therefore, the reason behind the preparations of all the winter goodies, such as Gajar ka halwa, Moong dal ka halwa, Panjiri, etc., is ghee.
4. Use for Clogged Nose
The combination of a cold and a congested nose is not pleasant. It is the most common thing that happens to us, isn't it? If you are facing so, then you surely have difficulty breathing, your taste sense will hamper and most importantly you will have a headache and we can't forget exhaustion too. According to Ayurveda, nasal drop remedy is the best treatment for the clogged nose. This treatment involves pouring a few drops of warm pure cow ghee into nostrils. This process must be done in the morning as the ghee travels down to the throat and soothes the infected areas. Ensure that ghee is pure and warmed to a lukewarm temperature to get a quick result.
5. Good For Intestinal Health
Butyric acid is abundant in ghee, making it a great diet for supporting the health of the intestinal walls. The colon cells use this acid as a primary source of energy. Ghee also helps relieve constipation. Having one cup of hot milk and one spoon of ghee before bedtime help with constipation. It is also believed that eating one spoon of ghee before every meal can reduce the chances of cancer and ulcers. By doing so, you will no longer feel bloated.!
6. Good For Heart
For a far long, Ghee has been guilty of raising cholesterol levels. But according to popular belief, it is a much safer option over refined oil for your heart health. Ghee contains good fats and those fats are not associated with heart disease as they are directly used as energy by the body and not stored as fats. According to a study, it is said that ghee can be good for lowering bad cholesterol and increasing good cholesterol.
7. Great for Skin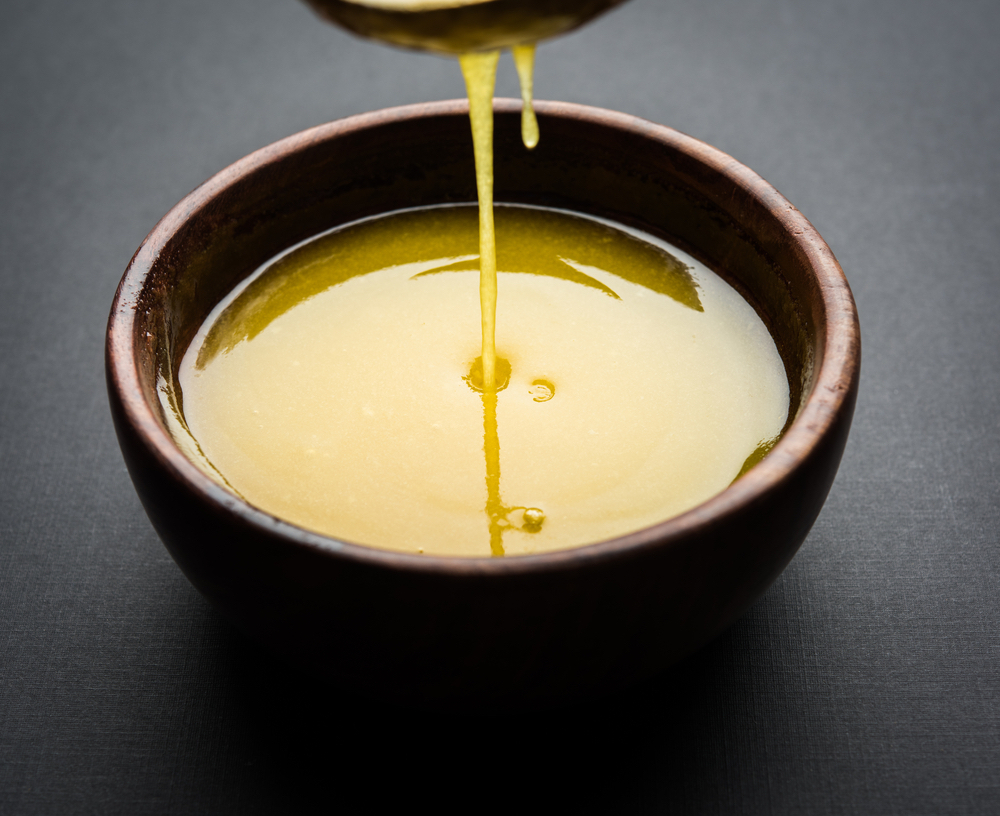 Since ancient times, ghee has been a staple part of various beauty care rituals. It contains some vital fatty acids that act as nourishing agents and do wonders to the skin by infusing life into your dull skin. It is said to consume pure desi ghee made of cow's milk for that soft and bouncy skin. The essential fatty acids in ghee help moisturize the skin cells and are good for all skin types.
All the above points mentioned state the benefits of Ghee consumption in daily diet. But the benefits of Ghee are really not limited to the mentioned ones. Moreover, desi ghee also helps to improve eyesight, helps to relieve acidity, increases fertility, boosts physical stamina, etc. So welcome these amazing benefits of Ghee into your life and hop over to kesargrocery.com to buy the purest Ghee of your choice. Stay connected with us to learn such tips. To shop more Indian groceries, visit our website today.