Traditional Indian sweets are more than just a dessert served at the end of a meal. Sweets are an important part of the social, religious and cultural environment in India. Every celebration, such as Weddings, Puja, Temple rituals, Festivals, etc., is incomplete without Indian sweets. The seductive appeal of Indian sweets is quickly discovered by a curious foodie. Just one bite and those fragrant and exotic Indian desserts suddenly become something you crave, especially during festive occasions like Navratri and Diwali.
Indians are foodists by nature and Indian sweets are an integral part of Indian cuisine. Indian cuisine is diverse and so are the sweets. Each region has its unique sweet dish. Indian sweets carry a traditional heritage with them. They are also considered the most preferred gift during festivals and occasions. They are not only delightful but also offer goodwill amongst families. If you have still not experienced Indian sweets, Here are some of the most delicious Indian sweets you must try.
Laddu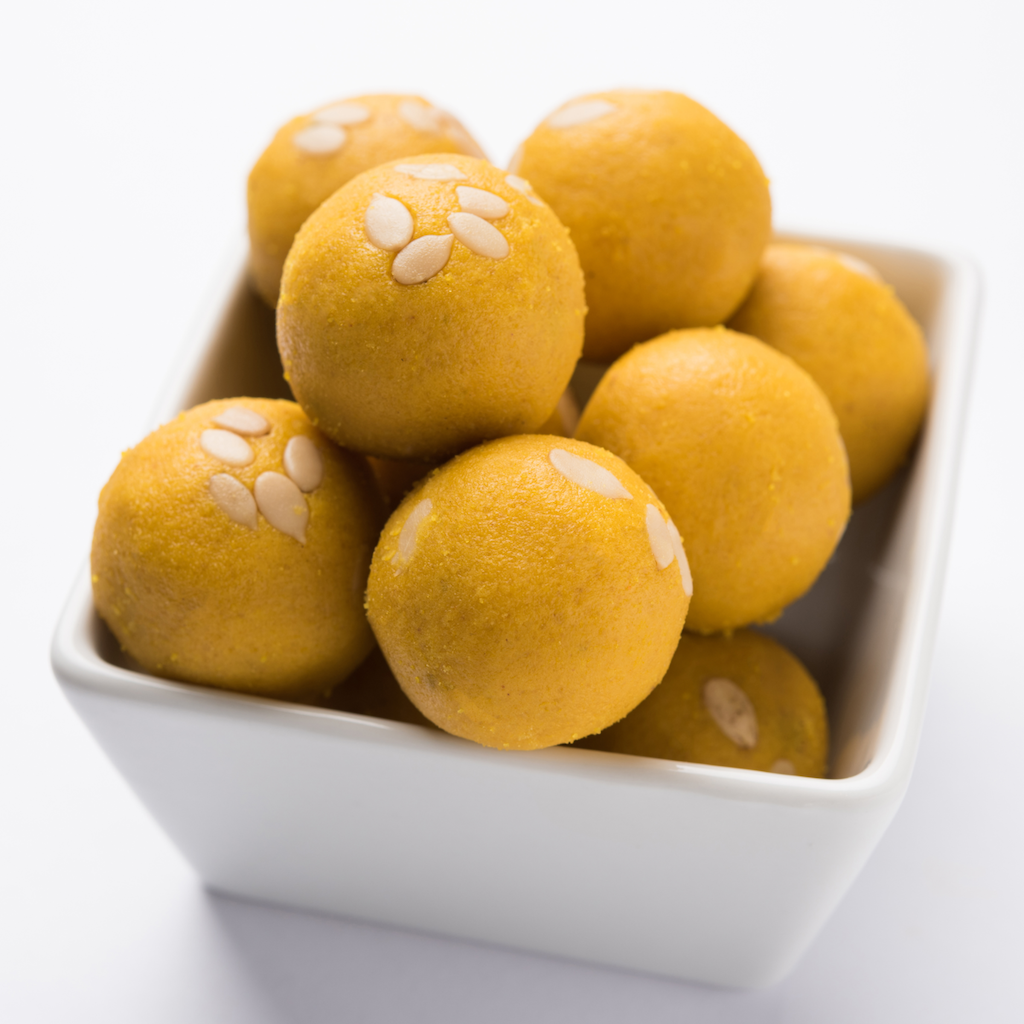 Most popular Indian sweets since ancient times. The round-shaped sweet balls are a big part of religious celebrations. It is favorite festive treat in India. Many different versions of the laddus are available, but the two most consumed versions are Besan Ke Laddu and Motichoor Laddu. During Diwali, Besan Ke Laddu serves in most homes in India. Motichoor laddus are a common sweet offering to God.
2. Kaju Katli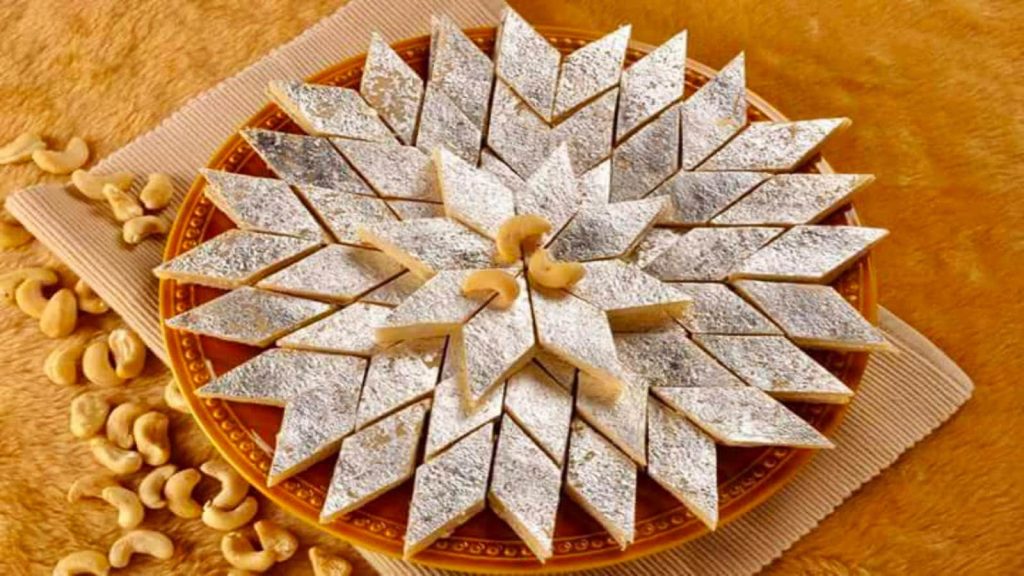 This diamond-shaped delicacy is the most adored during the Diwali festival. When one talks about Indian Sweets, the name of this sweet is surely uttered. Kaju Katli is one of the expensive Indian sweets. Made of cashews, this slice of creamy goodness with a layer of silver is a tranquil beauty and incredibly delicious. Thus, it is considered a valued gift during occasions.
3. Gulab Jamun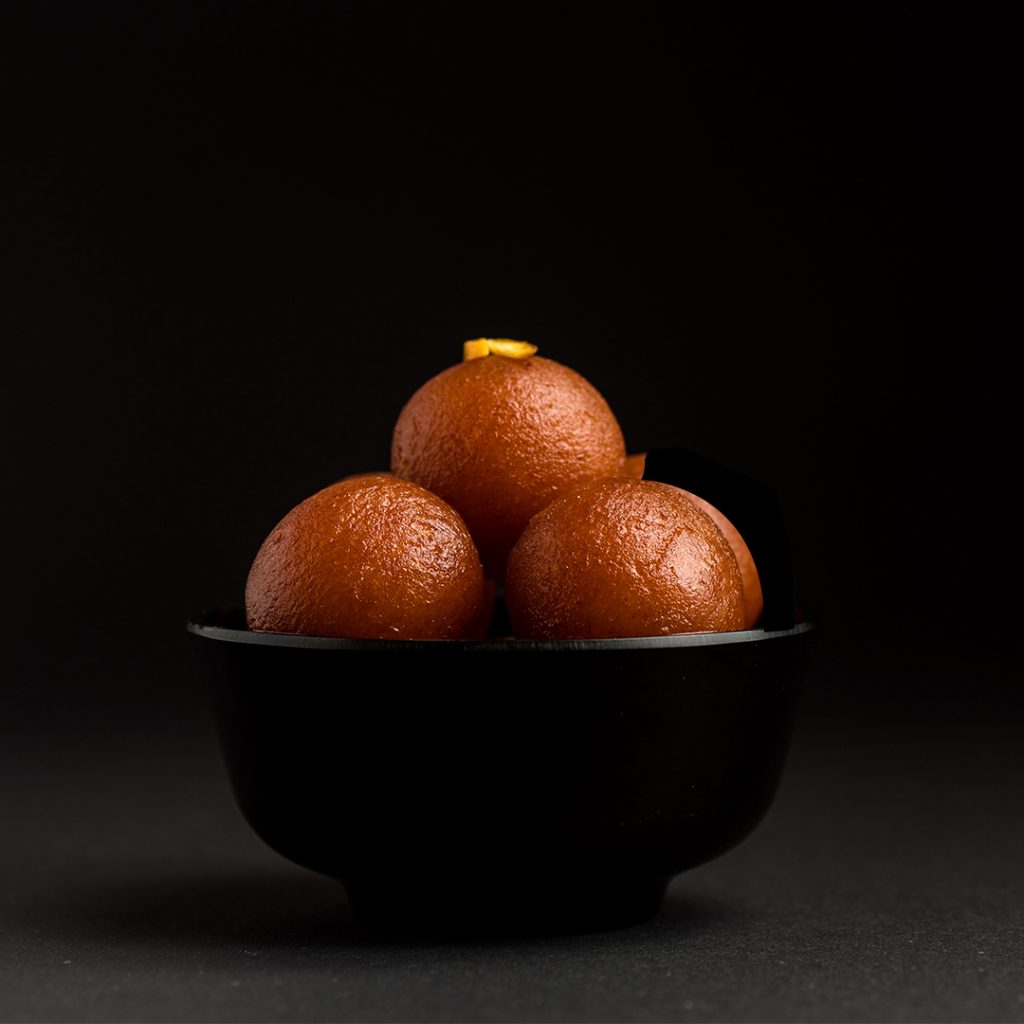 Gulab Jamun is a irresistible classic. It was treated as a traditional offering to the goddess at the Jagannath Temple in Puri for years. These treats are made of khoya, a milk powder in the shape of a ball. The khoya are deep-fried and dipped in a sugary syrup, usually flavored with saffron and rose water. Enjoy this delicacy ordering online from Kesar Grocery.
4. Gajar Ka Halwa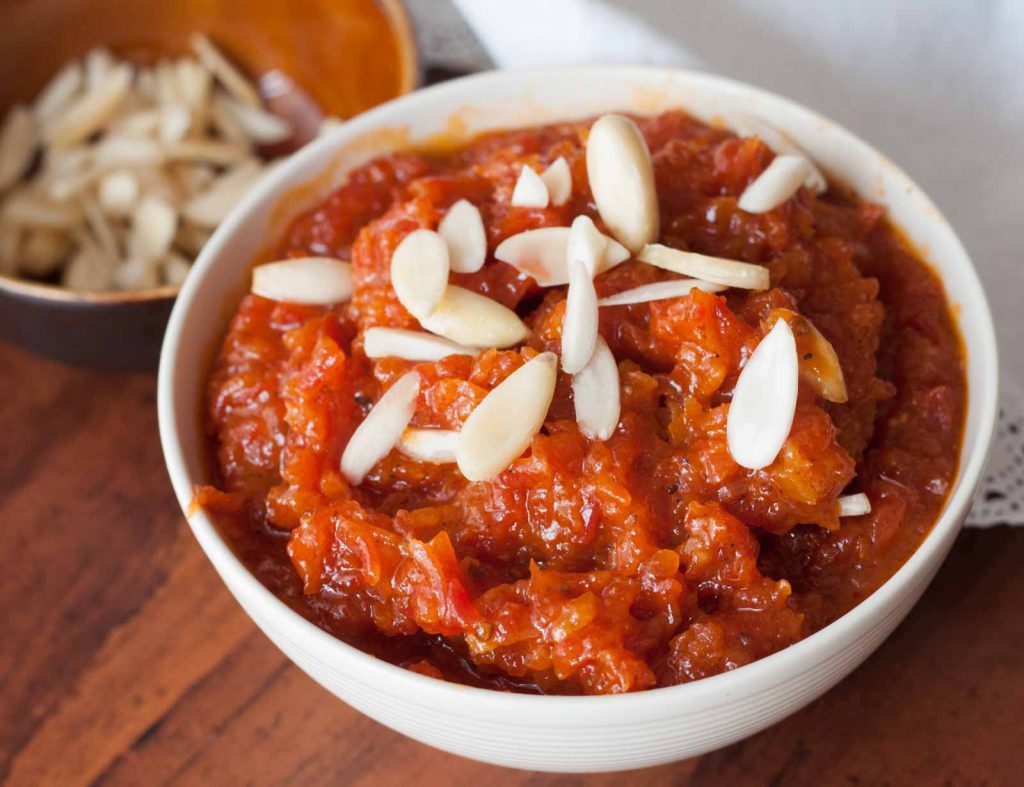 One of the mouth watery Indian delicacies made from grated carrots. Grated carrots are first simmered in milk. The mixture is then fried in ghee and added with sugar at last. In the end, the dish is garnished with dry fruits. At first, it got popular during the Mughal period, but today it is served during Diwali and Eid. The best Gajar Ka Halwa can be found at Kesar Grocery. It is one of the most well-known Indian grocery delivery services in the United States.
5. Rasmalai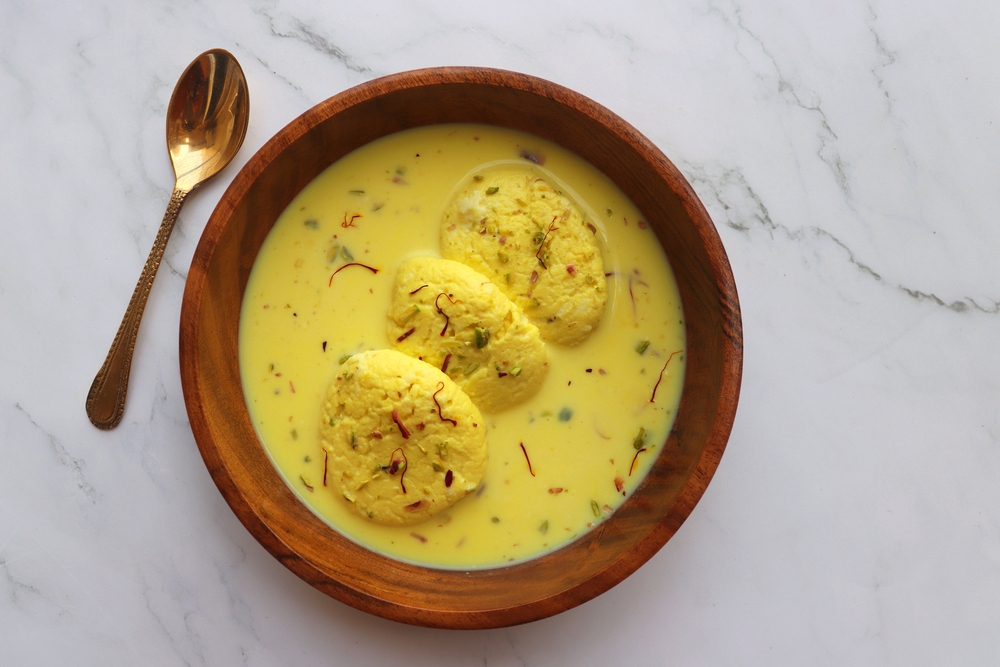 It is one of the most popular Bengali sweets. It has a special place in everyone's heart. The creaminess of Rasmalai is what makes it very special. No one can decline to eat such a delicious sweet. End your day with this blissful sweet dish. Find this savory dish at Kesar Grocery at an affordable price.
6. Mysore Pak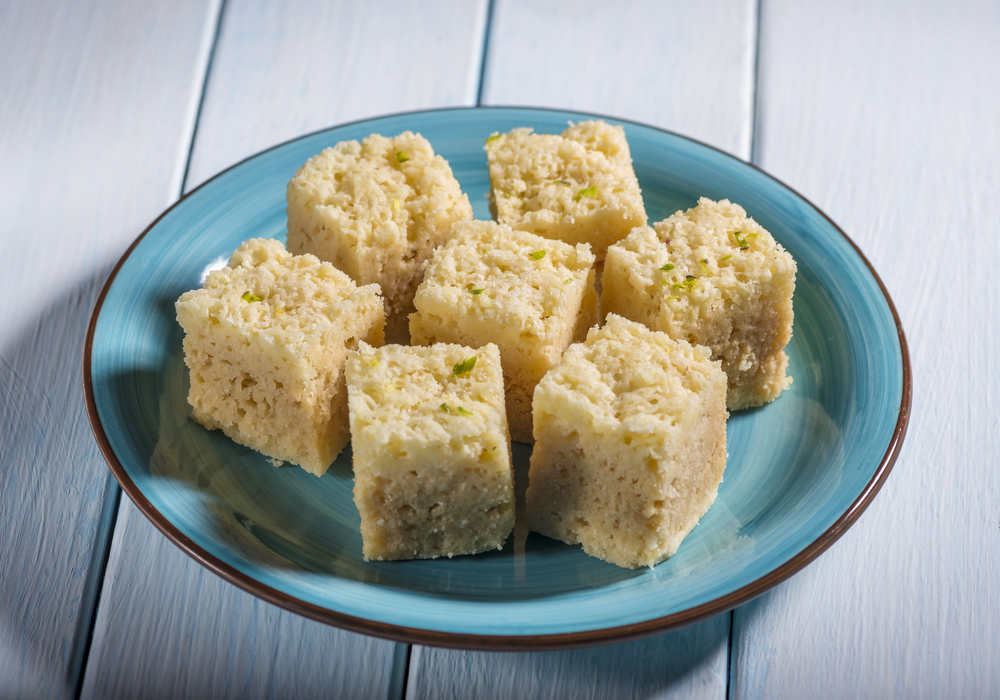 Mysore Pak is one of the most eaten sweets in South India. This indulgent sweet is made from flour, sugar and plenty amount of ghee. This dish is known as Pride of Karnataka. People out there believe that Diwali tradition is incomplete without Mysore Pak. Try out this delectable Indian delicacy ordering from Kesar Grocery.
7. Rasgulla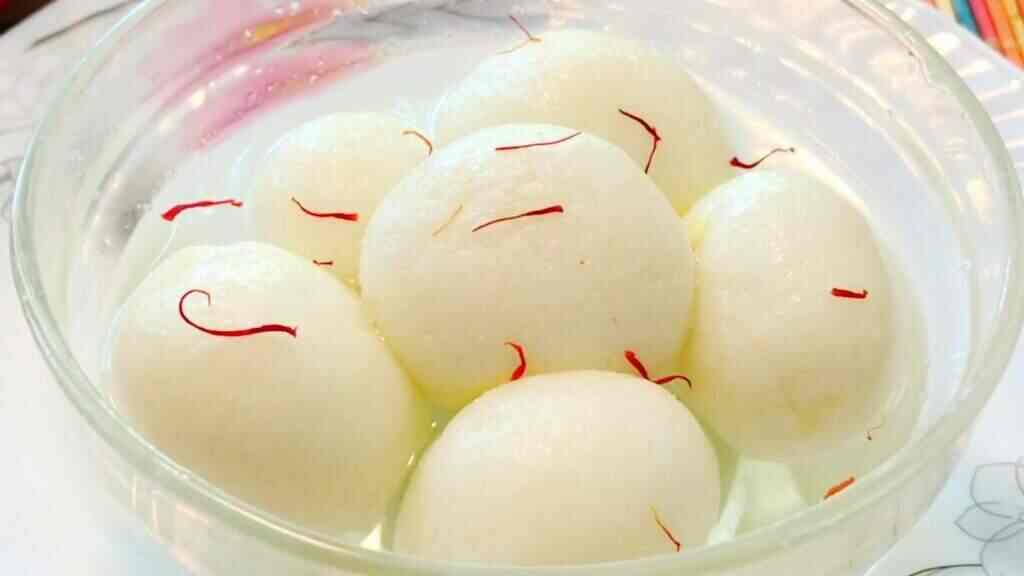 Rasgulla is sweet dumplings that taste like sugary balls. These spherical balls are cooked in a sweet syrup until the juice infiltrates the dough. This sugary yet yummy sweet is popular in two Indian states: West Bengal and Odisha. Each state is claiming that rasgulla originated in their respective region, feuding over the years.
8. Penda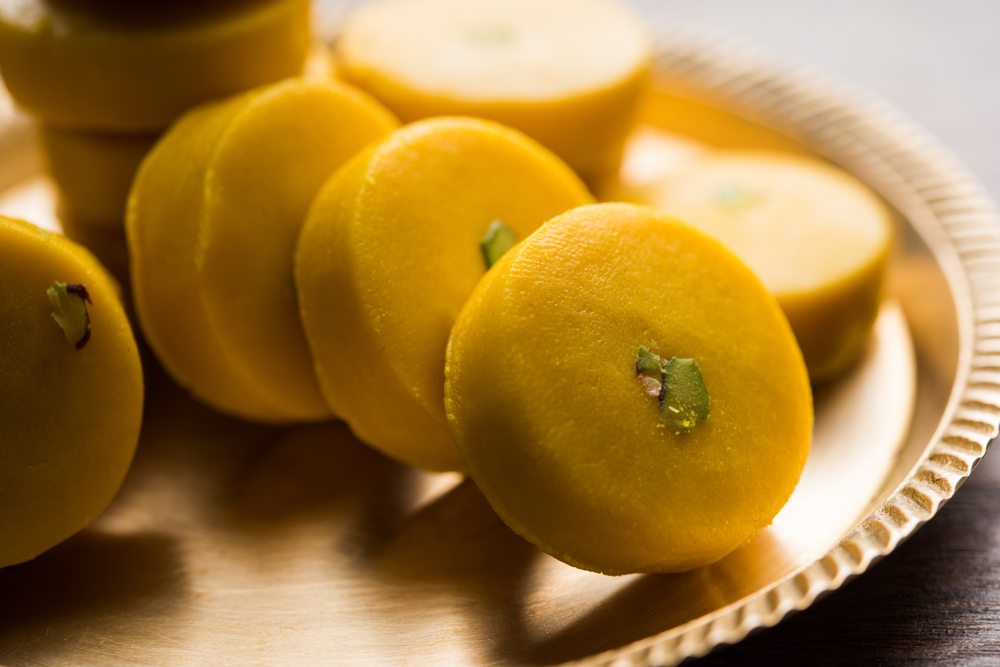 Penda – truly irresistible Indian delicacy! When you bite this round-shaped sweet, every delicious crumble will melt in your mouth. Penda is originated in the city Mathura in Utter Pradesh. Made with khoya, sugar and nuts. There are several varieties of Penda other than plain White Penda to choose from, such as Kesar Penda, Mathura Penda, Rajbhog Badam Penda, etc. This small-sized sweet dish is ideal even for the most restricted diets.
9. Soan Papdi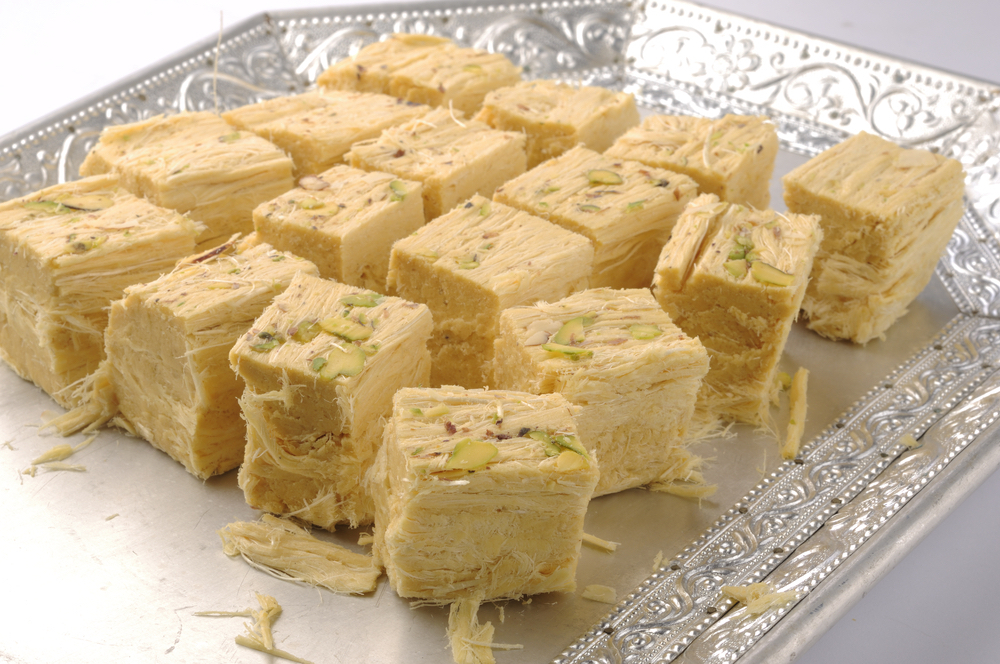 Soan Papdi is a famous sweet that belongs to the Northern Part of India. Soan Papdi usually is cube-shaped and serves as flakes with a crisp texture. It gets melted in your mouth, almost like cotton candy. Soan Papdi is one of the relished and admired sweet dishes across the nation and in other countries. Order this cheerful sweet online from Kesar Grocery.
Indian sweets have been known to be winning hearts since forever now. Having Indian sweets after a meal, makes you feel well satisfied. Indian sweets are a foodie's paradise. Be it a spoonful of creamy Rasmalai or a Gajar Ka Halwa, you are sure to fall in love with these delightful delicacies. So come, discover these authentic Indian sweets only at Kesar Grocery. To explore and order irresistible Indian sweets, visit kesargrocery.com today.