Welcome to the delightful world of Indian food – Kesar Fresh Kitchen, where each taste is the celebration of unique flavors, aromatic spices, and rich Indian culinary heritage. If you love delicious Indian meals, brilliant colors, and savory spices, you're in for an unforgettable experience!
Here, we'll take you on a gastronomic adventure through the vast and exquisite culture of Indian cuisine right from the comfort of your own home. Consider indulging in a warm, aromatic platter of Fresh Methi Thepla, enjoying the crunchy sweetness of Ratlami Sev Masala Puffs, or experiencing the fluffy perfection of freshly prepared Bhakhari.
These traditional Indian flavors are now accessible to you without leaving your home simply due to the rising popularity of food delivery services. Whether you're a spice connoisseur or a fascinated food explorer, this blog is your guide to finding 10 wonderful Indian foods that can be delivered directly to your doorstep.
Satiate your hunger and take your taste buds to the vibrant streets of India with us – only at Kesar Fresh Kitchen! Be ready to involve in a symphony of tastes and discover the authentic essence of Indian culinary delights: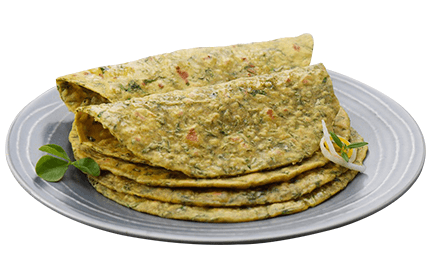 Methi Thepla is an authentic Gujarati flatbread prepared with fresh fenugreek leaves, whole wheat grain flour, yogurt, and aromatic spices like turmeric, cumin, and coriander. Methi, or fenugreek, offers an unusual earthy and somewhat bitter flavor that perfectly corresponds to the herbs and spices.  
Each Thepla is then rolled thinly and grilled on a griddle with a little drizzle of oil until it becomes brown and slightly crispy. This soft, flavorful flatbread can be enjoyed as a standalone meal or paired well with sweet dipping sauce, pickles, or curries.
Fresh Methi Thepla is a versatile and nutritious culinary masterpiece with a convenient breakfast, lunch, or dinner meal option; you can also take it for a picnic. Order now!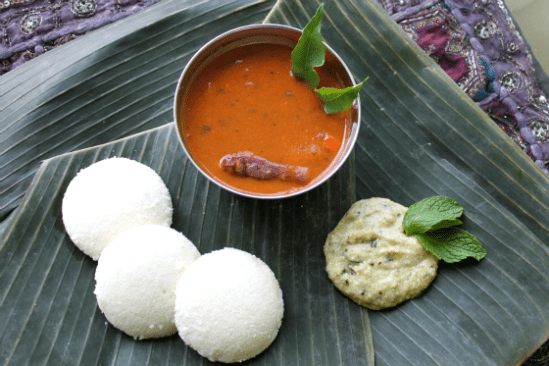 Idli Sambhar is South Indian cuisine's traditional and delectable dish. The steamed rice cakes, Idli, melt in your mouth as they are perfectly round, soft, and fluffy. They're served with Sambhar, a tasty lentil soup made with mixed vegetables, tangy tamarind, and aromatic spices that deliver a delicious impact.
A freshly ground chutney is also offered, often coconut-based and flavored with curry leaves, mustard seeds, and chilli, which completes this trio. The chutney's creamy smoothness and spicy flavour make it an ideal companion.
Idli Sambhar with Chutney creates a healthy, satisfying meal, giving a delicious combination of textures and tastes. If you are feeling hungry, enjoy this south Indian food from Kesar Fresh Kitchen!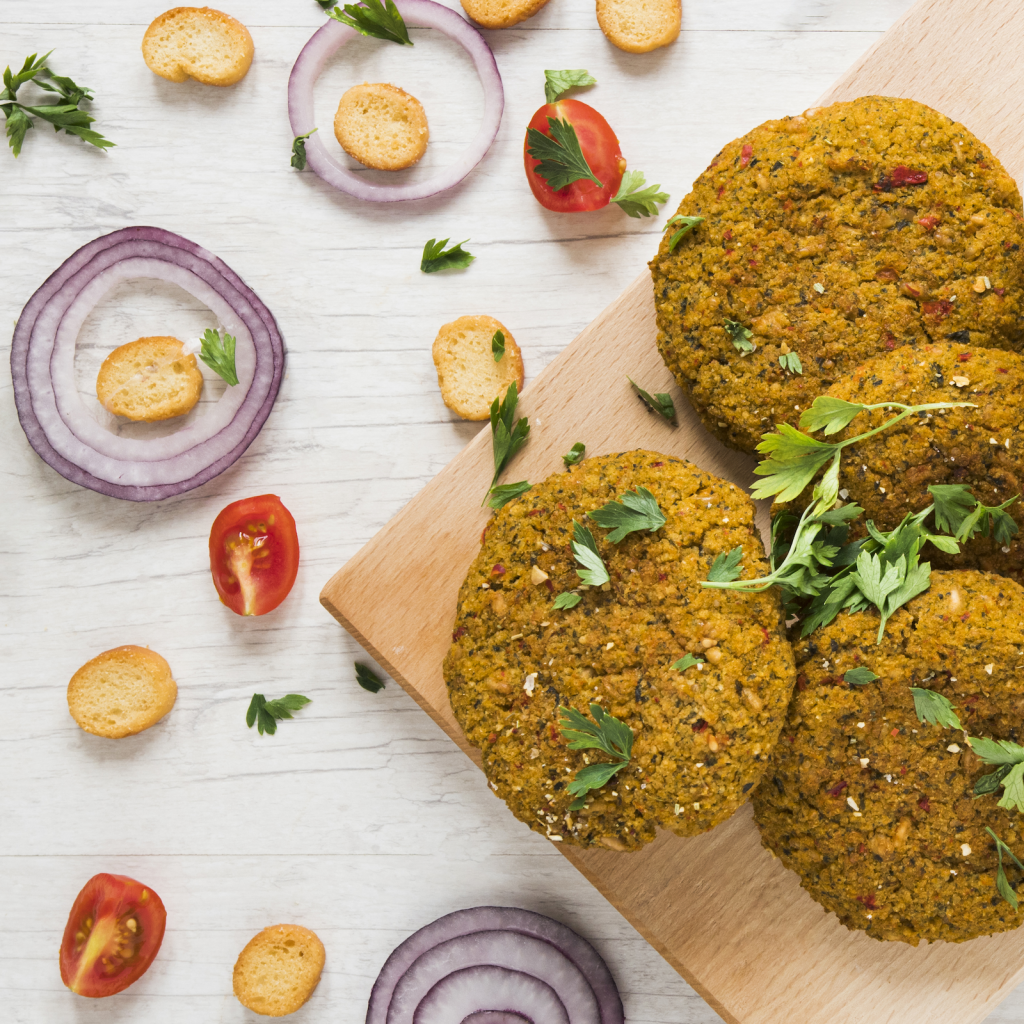 Masala Vada, commonly called Chana Dal Vada, is a popular South Indian snack recognized for its delicious crunch and flavorful spice infusion. The dish is made with soaked and coarsely ground chana dal, and it is spiced up with onions, curry leaves, and other ingredients to give it a unique smell and hot flavour.
It is deep-fried until it acquires a tempting crispness and a lovely golden-brown tone. It is served hot with coconut chutney or spicy sambhar, making a perfect tea-time snack or a delicious treat.
Buy this delicious side dish – Masala Vada, from Kesar Fresh Kitchen, that complements meals and adds a bit of excitement to your dining experience.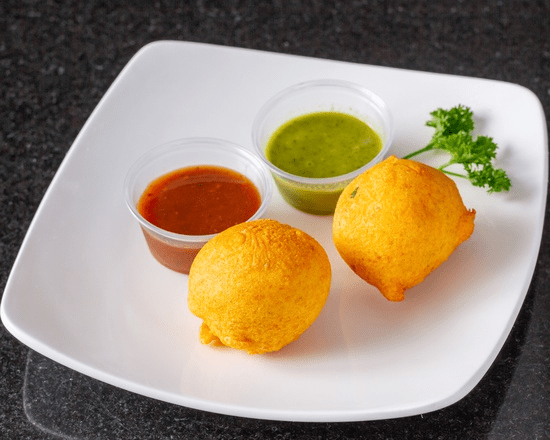 Aloo Bonda is a famous Indian delicacy originating from the bustling streets of Mumbai. It has a spicy and delicious potato interior, wrapped in golden and crisp gram flour crust.
The potato filling is gently flavored with turmeric, mustard seeds, and green chilies and enhanced with fresh coriander leaves. Each perfectly fried Aloo Bonda provides an awesome combination of textures – the surface is pleasantly crispy, while the center stuffing is soft and fluffy.
Every bite of Aloo Bonda symbolizes Indian street-food cuisine, usually accompanied by tangy tamarind chutney or fresh mint chutney. Satisfy your palette as well as your taste senses with us!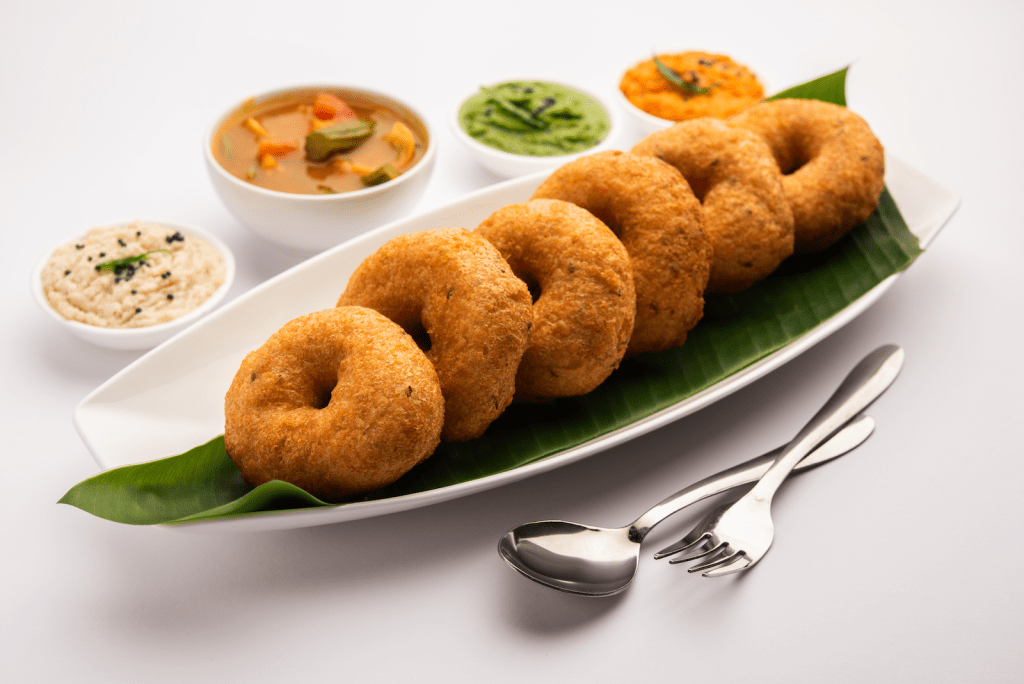 Medu Vada with Sambhar and Chutney is a typical South Indian treat that promises an aesthetic delight. The centerpiece, called Medu Vada, is a urad dal-based, delicious doughnut-shaped fritter. These Vada have a wonderfully soft, fluffy filling and a crisp, golden outside.
Medu Vada is often served with Sambhar, a hearty lentil soup that is brimming with the goodness of multiple vegetables and enhanced with a combination of spices and tamarind that provide an appealing tanginess.
For the finishing touch on this culinary wonder, there's the bright chutney, typically made from coconut, green chilies, and myriad fragrant spices. Enjoy this South Indian-style Medu Vada only at Kesar Fresh Kitchen, which will undoubtedly leave you wanting more.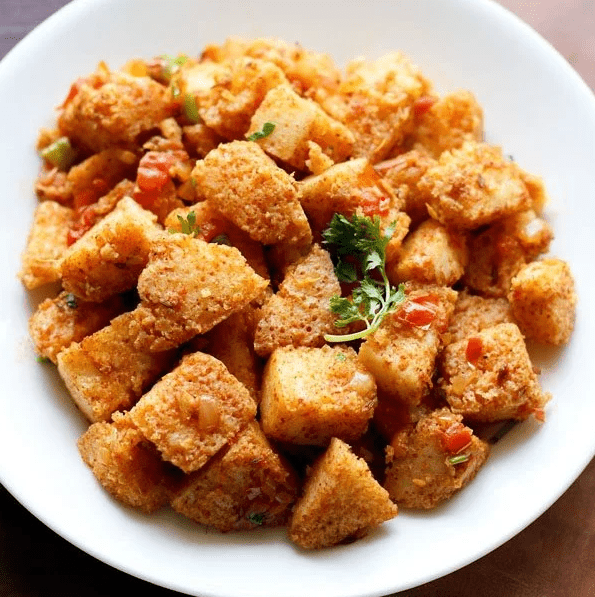 Masala Idli is a delightful, tangy, and spicy variation of the classic South Indian idli. It is excellent for people who like a touch of spice in their meals. These soft, steamed rice cakes are fried in oil with aromatic spice blends, mustard seeds, curry leaves, and urad dal, giving an intriguing twist to the generally mild-flavored idli.
The soft idlis are sautéed till the edges are just slightly crispy. This dish acquires a flash of color from turmeric and red chili powder, while a pinch of asafoetida provides a distinct flavour and smells. It is ideal for breakfast, an evening snack, or even a light meal.
This Masala Idli is an adaptive food generally offered with coconut chutney or sambhar. Consequently, it has earned a position in the rich palette of Indian cuisine. Spice up your day with this delicious masala idli from Kesar Fresh Kitchen!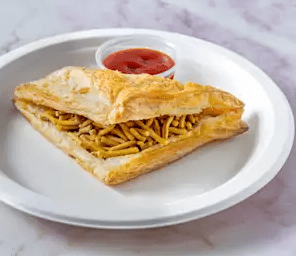 Ratlami Sev Masala Puff is a delicious and spicy Indian delicacy that mixes the wonderful tastes of Ratlami Sev with a crispy, buttery puff pastry. It is a popular snack for individuals looking for a spicy and flavorful delight; great for gatherings, teatime, or whenever you need a gratifying treat.
Ratlami Sev is well-known for its distinctive spice mixture and a touch of heat. The Sev, made using chickpea flour and a unique combination of spices, gives the puff an enjoyable crunch and an intense flavor. The delicate puff pastry layers provide the ideal surface for the spicy Ratlami Sev.
Order Ratlami Sev Masala Puff from Kesar Fesh Kitchen to relish a flavorful blend of crunchy pastry and a spicy filling. Each bite offers a burst of spices, a delightful crunch, and the buttery richness of the pastry.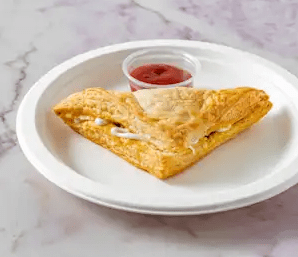 Paneer Puff is a famous Indian snack that mixes the intense flavors of traditional Indian spices with the buttery richness of delicate puff pastry. Delicious paneer puff features a crisp, flaky, golden wrap packed with a delightful Paneer filling. This tender, cubed paneer simmered in a peppery and fragrant mixture.
Indian spices like turmeric, cumin, and garam masala, combined with ginger, garlic, and onions, provide an excellent taste to the paneer, making every bite a yummy exploration.
Paneer Puff, which combines Western baking methods with Indian flavours, gives an unforgettable culinary experience when served hot. You must try our Paneer Puff at Kesar Fresh Kitchen if you wish to delight your palate and senses.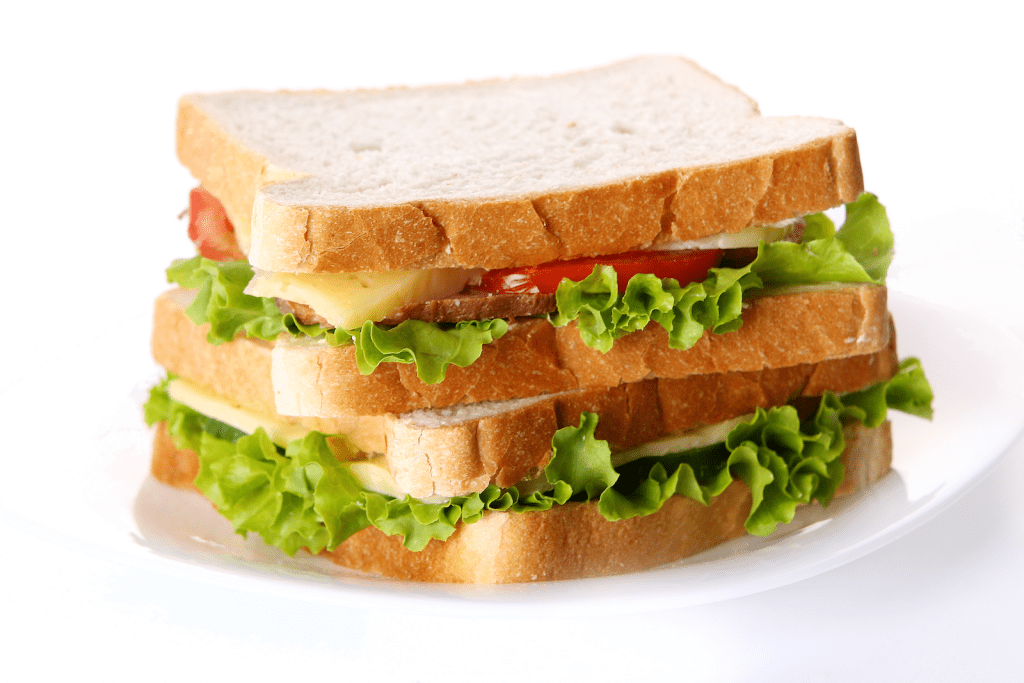 The Vegetable Sandwich is a lovely combination of fresh, crisp veggies wrapped in soft bread slices. This without-grill sandwich version keeps the veggies' original texture and flavors, delivering a refreshing, crisp taste.
This sandwich is often layered with ripe tomatoes, crunchy cucumbers, crispy lettuce, and bell peppers; the brilliant colors of these ingredients make it a visual feast. Every layer is often delicately seasoned with salt, pepper, or a dash of intense ketchup or rich mayonnaise to bring out the flavors of the veggies.
The bread, ranging from whole wheat to basic white, is soft but firm, perfectly enveloping the crisp veggies. Our Vegetable Sandwich without Grill is a simple but satisfying meal that provides a healthy, nutritional experience for individuals who value simplicity and health in their diet.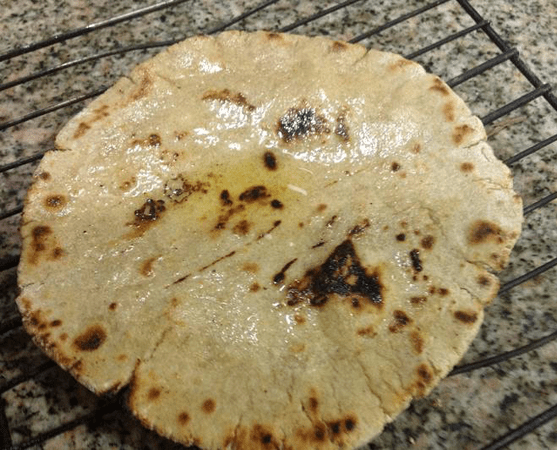 Home Style Bhakhari is a classic and nutritious Gujarati flatbread that captures the spirit of handmade comfort food. It highlights the beauty of simplicity in its creation as made with a basic blend of whole wheat flour, salt, and water.
The dough is gently kneaded to obtain a smooth texture and then split into tiny sections. After that, it is flattened out into round discs. These discs are then baked on a hot griddle until they acquire a golden-brown hue, with irregular puffs developing on the top.
Home Style Bhakhari is commonly eaten with a dollop of ghee, jaggery or served with rich curries, chutneys, or pickles, a treasured staple in Gujarati families. Buy these homemade, fresh Bhakhari exclusively from Kesar Fresh Kitchen to enjoy each meal with warmth and pleasure.
Summary
Get ready to entice your taste buds with these fresh Methi Thepla, Idli Sambhar, spicy Vada, crunchy puffs, and other unique mixes of Indian food only at Kesar Fresh Kitchen. These 10 Indian delicacies listed above are a must-try since they showcase their unique flavours, ingredients, and cultural influences.
So, sit back, relax, and enjoy the flavors of India as we bring the most amazing Indian food selections delivered straight to your doorsteps. Whether you want to unwind with a hearty dinner after a hard day or you like to try new flavors and broaden your palate, visit our online store today to discover the diverse and wonderful realm of Indian food!