Have you ever heard that cookies are healthy for your breakfast? No, then you don't know more about cookies. Cookies are always best in snacks and Breakfast and are widely commonly eaten among children. Tell me one thing: Have you ever tried many types of cookies in a yummy way? You may say no. But cookies can be yummy if you make them in such a way or combined with other healthy nutrients. We probably eat cookies for taste, and we never fail to satisfy our sweet hunger pangs. Cookies are baked or cooked snacks or desserts that are small, flat, and sweet.
Pizzelles are the oldest and best-known cookie in the world. Many types of cookies make you feel special and healthy. Cookies mostly contain flour, sugar, fat, oil, butter, and eggs. It might include other ingredients with more taste and flavor, such as raisins, oats, chocolate chips, nuts, etc. Cookies are lip-smacking food items that rule the world's hearts without stopping.
Who says you can't eat cookies daily? Think about warm and flavorful cookies, full of fiber and loaded with chopped nuts and chocolate chips. Cookies are crunchy yet soft even. You could have tasted it. From Breakfast to evening teatime, cookies are the easiest way into your meal.
1. Triple Chocolate Cookies
A triple chocolate chip cookie uses a dough flavored with chocolate or cocoa powder before adding chocolate chips to it. These are rich in protein, with triple chocolate treats. Whether you're fond of chocolate or chocolate chips, these are better-for-you cookies that make sure to satisfy you. Our personal favorite? They were made with cocoa powder and studded with dark chunks, milk, and chocolate that make the cookies ultimately healthy lose oneself in the way of cookies.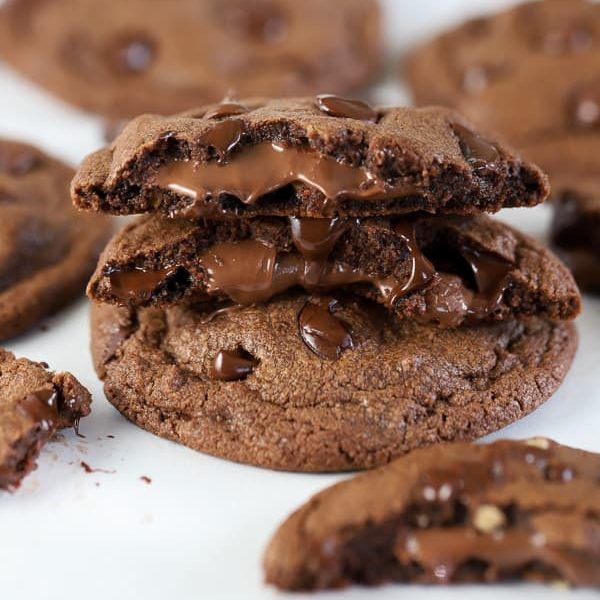 2. Banana Cookies
What makes the perfect cookie? I like to think which one is not too sugary, sweetened with ingredients like Honey and banana, and full of hearty, satisfying cookies that keep you refreshed in the morning. Whisk the flour, baking soda, corn starch, salt, Creamy butter, bananas, and Honey together until it becomes light and fluffy. Beat in vanilla extract until combined well; enjoy it with family and friends. This is what about banana cookies.
3. Healthy Chocolate Chip Cookies
Healthy cookies that contain whole grain flour provide vitamins, minerals, and fiber, all of which are most nutritional in value, helping in weight loss, and lowering blood cholesterol. Whole wheat flour and dried fruit make these tempting chocolate chip cookies less toxic, but you won't be able to tell the difference! Healthy as well as no side effects to eat daily to your meals. The health benefits of cookies can differ for each individual depending on their ingredients and the methods of baking them.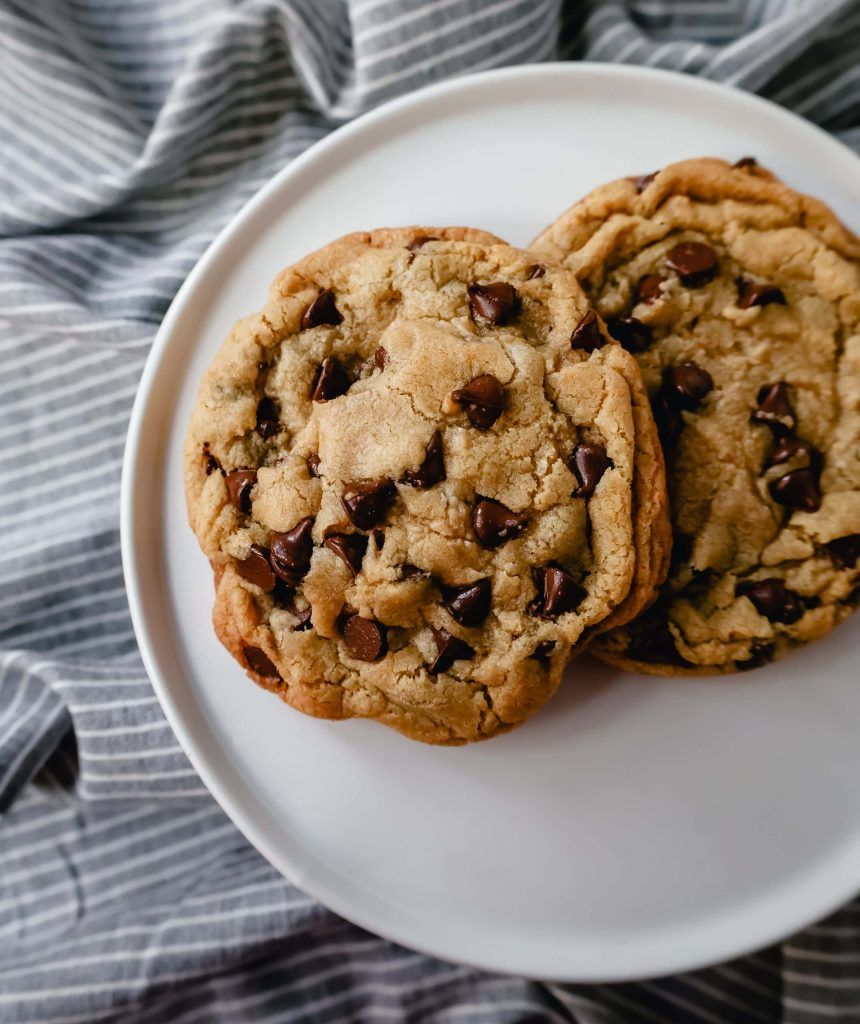 4. Soft Maple Cookies
Liquid sweeteners like maple syrup help to create soft-baked cookies. Crack up this simple, satisfying treat with a loaded of dried fruit, chopped toasted pecans, or, better taste, add sweet chocolate chips. It is made of evaporated sap from maple trees and has a strong, sweet flavor. Maple extract comes in two forms, imitation or else pure nation.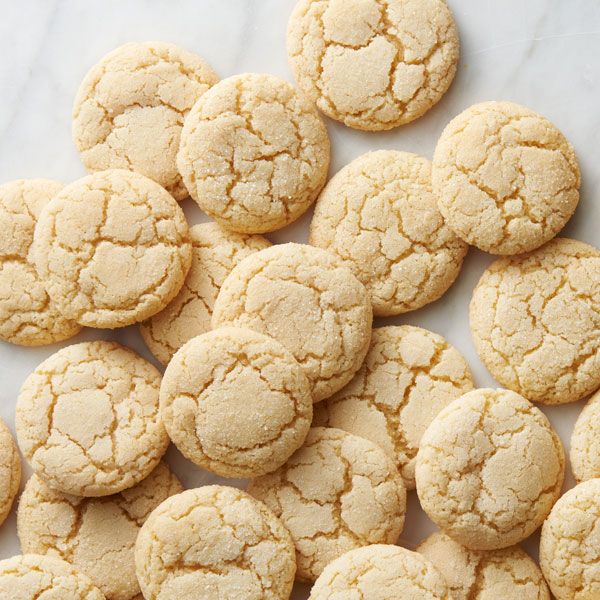 5. Muscovado Cocoa Chip Cookies
Molasses, heavy muscovado sugar, and intense sweetness chocolate create an insanely creamy texture in these seek-worthy Cocoa Chip cookies. That secrets to perfecting them are different? Avoid over-mixing the dough. Bake the cookies straight from frozen and take them out of the oven as soon as they are done to avoid over bake cookies. Molasses are commonly used to give confections like cookies, cakes, and candies a deeper flavor but can also be added to savory dishes.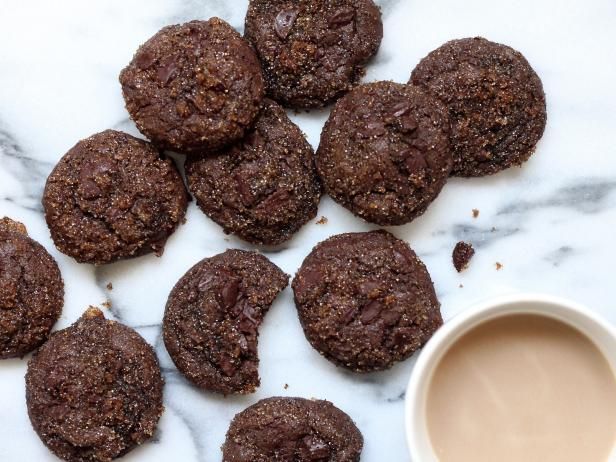 6. Fruitcake Cookies
Who doesn't like fruit and nut cake to be added to their meal? As well as that, we love cookies that are fully loaded with nuts and dry fruits. Especially cookies inspiration holiday behind your happiness, we all gladly bake a batch of this fruit and packed beauties of cookies any day. This cookie comprises dry fruits, butter, sugar, a large egg, all-purpose flour, salt, baking soda, ground cinnamon, pitted dates, candied cherries, pineapple, nuts, and almonds.
7. Oatmeal Pistachio Cookies
There is something extra comforting about Pistachio Cookies. Luckily, you can store this dough in the refrigerator, so you can bake a batch whenever you need a little pick up of it. Oatmeal Pistachio cookies help maintain your blood level constant and sugar level, including dark or white chocolate, rose water, Honey, dates, apricots, raisins, saffron, cardamom clove, and sea salt.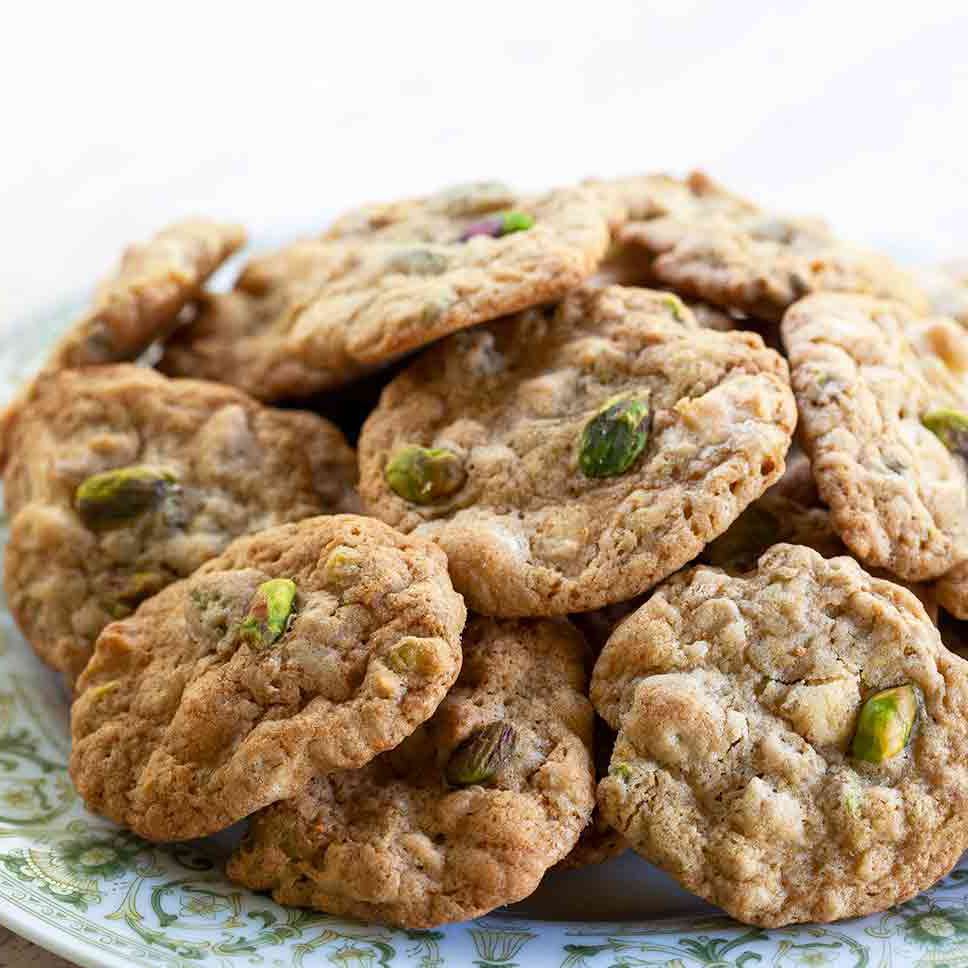 8. Peanut Butter Cookies
A peanut butter crunch cookie is a flat and crunchy cookie made with Peanut Butter as the main ingredient! You can include the regular or natural peanut butter; make sure it mixes before adding it into the bowl so that your cookies are set up properly.
9. Whole-Grain Cookies
These whole-grain cookies are only 110 calories each! They decrease some fat, but we bite a cookie with a delicious taste, and nothing worry about how it could help? Give these details to your family, and friends won't know the difference. Please don't stop the kids from eating cookies because it is beneficial also.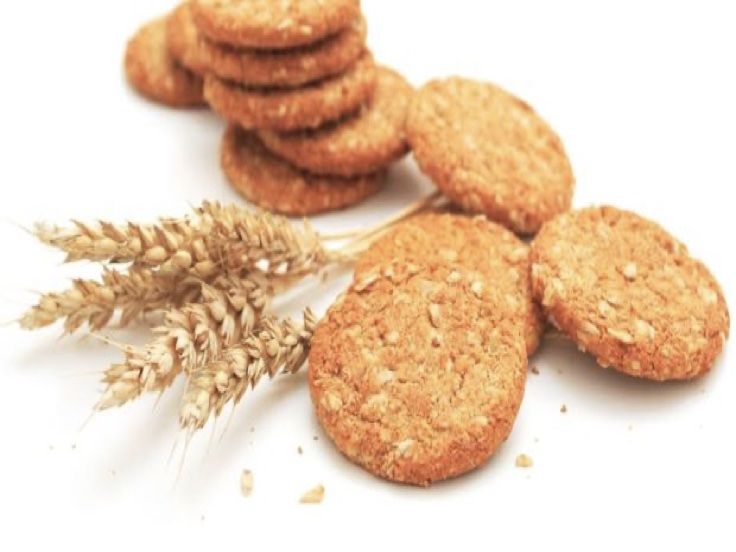 Cookies are more helpful in losing weight! Cookies provide calories to our body, which are needed for our body to better metabolism activities. It will also ensure that you won't eat too much. Cookies can be an alternative to other unhealthy snacks every day because they contain good nutrition to provide energy, such as sugar and carbohydrates. Eating 2-3 in the morning can help you start your day better. When you are feeling down and worse, keep a cookie in your Purse.
To buy different types of cookies, you can order them online from kesargrocery.com, a place where you can buy Indian Groceries online at the best price. The best part of Kesar Grocery is that it offers a same-day delivery option without any extra shipping.