India is a country of diverse culture and so is Indian cuisine. The popularity of Indian cuisine is increasing day by day all over the world. Those days are gone when it was quite hard to find Indian groceries in other countries. But, nowadays it is easy to get Indian groceries at your doorstep, whether you are located in the USA or any other country.
Do you know why Indian cuisine is famous? Undoubtedly, it is famous for its unique taste all over the world. People love to eat different Indian cuisine because of their amazing aroma. The secret behind it is a perfect blend of Indian Spices. Spices are the foundation of Indian cuisine. They are the main source of delectable Indian cuisine. Spices can transform an ordinary dish into extraordinary and gives you a WOW feeling…!
Most people fall in love with Indian cuisine even if they have it for the first time. Some have become so curious to find the secret of its uniqueness. If you are also an Indian cuisine lover, then don't miss out on the following Indian spices to stock up on.
1. Ground Turmeric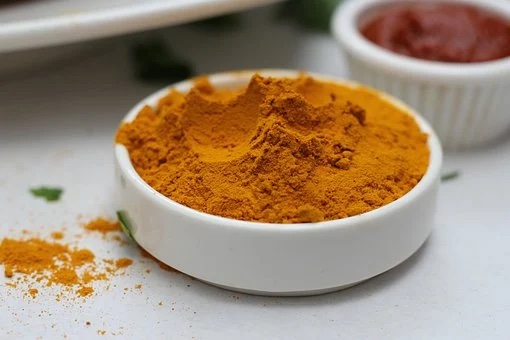 Ground turmeric – A must-have spice to make delectable Indian cuisine. It is a bright yellow spice that gives a colorful hue when added to rice that turns into awesome Biryani. This aromatic spice is widely used in Indian food to flavor lentils, rice and curries. It is the most commonly used spices in India and belongs to a ginger family. Though it is known for its anti-inflammatory properties it is used in face-masks too. Popular brands to buy turmeric are Swad, Deep, Laxmi, etc. Apart from that, it is a natural healing spice that improves liver function, relieves arthritis, reduces the risk of cancer and protects the brain.
2. Cumin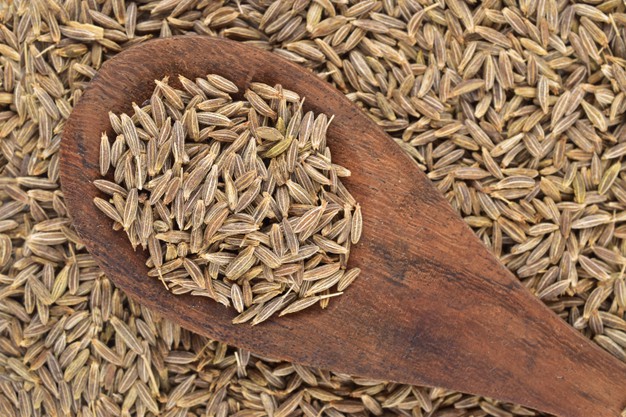 These distinct ridged brown seeds give an intense fragrance when added to soups, dals and curries. Cumin is an essential ingredient for Indian cuisine. It is referred to as JEERA in the Indian spices context and it is a warm spice that will be procured ground or in seed type. Cumin derives from the parsley family and usually added first while cooking Indian dishes. It is dry roasted and then converted into powder before using it. You should keep in mind one thing is to roast this Indian spice with care as it burns easily. And burnt cumin seeds give a bitter taste. You can check Laxmi, Deep and Swad brands for better experience.
Cumin also helps in weight loss, regulates cholesterol and also helps in relieving stress.
3. Mustard Seeds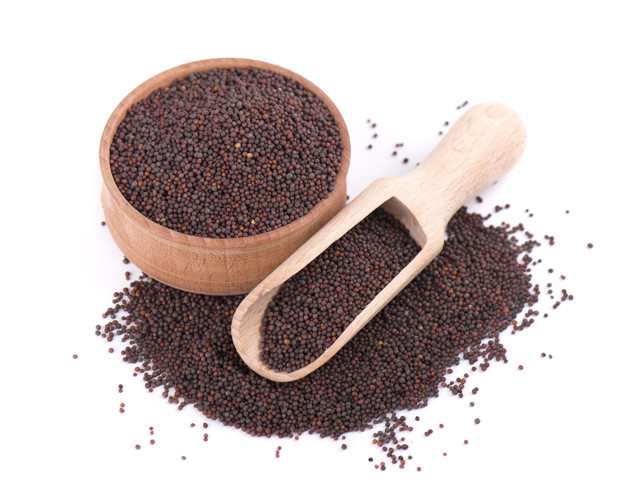 These tiny yet magical seeds are widely used in almost every single Indian dish. When added to hot oil, they crackle and pop to release their flavor in the oil. Mustard seeds add flavor to curries, chutneys and many more Indian dishes. These small round seeds are of three different plants: Black, Brown and White mustard. Brown mustard seeds are more commonly used than black seeds. Moreover, they contain a variety of minerals, including iron, magnesium, zinc, calcium, and phosphorus. By taking proper and adequate amounts of these minerals is essential for the normal function of many biological and biochemical processes within our body. Indian brands such as Deep and Swad are famous to buy mustard seeds.
4. Asafoetida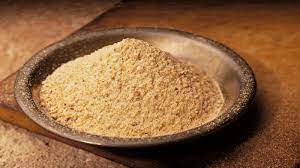 Asafoetida – Popularly known as HING- A flavoring agent in Indian Cuisine… When added in hot oil before all ingredients it leaves an amazing aroma to the food. Just a pinch of it and it goes a long way. It is commonly sold in powdered form and is widely used to enhance flavors in foods. It is traditionally used for treating different diseases such as asthma, stomachache, whooping cough, weak digestion, etc. It plays an important role in treating upset stomachs and improves the function of the digestive system.
5. Garam Masala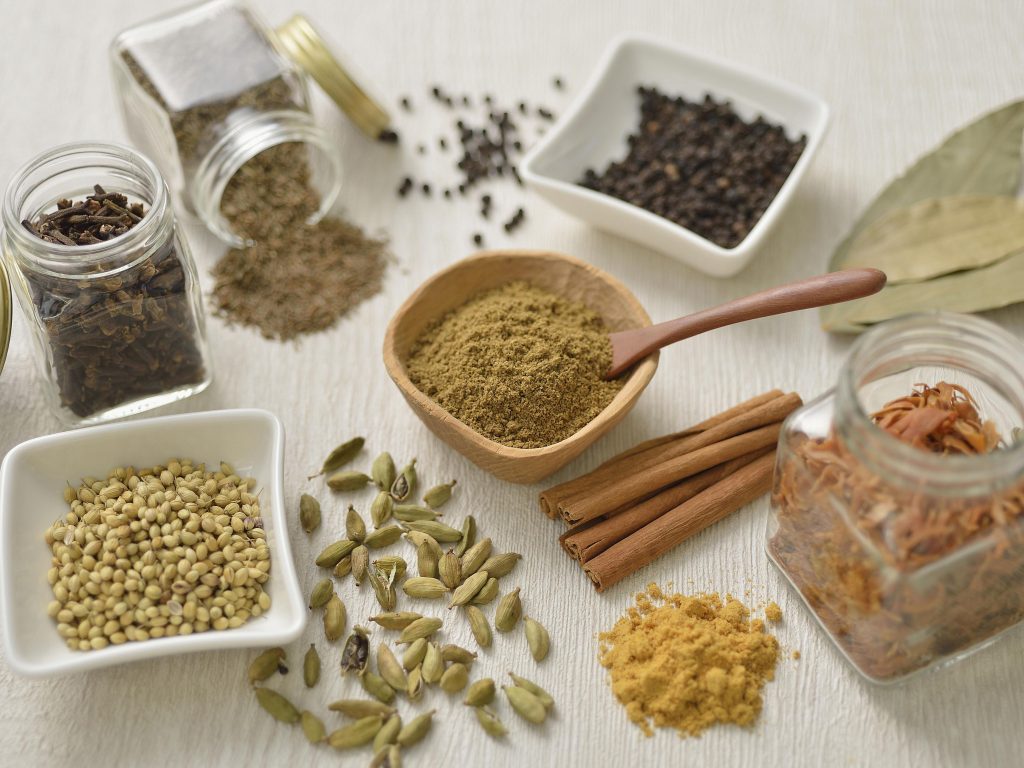 Also known as "HOT SPICE MIX", this masala is generally made from a mixture of ingredients such as cloves, cinnamon, black pepper, bay leaf, cumin seeds, coriander seeds and dried chilies. Garam Masala is being added to Indian cuisine and it leaves a musky aroma to lentils, beans and vegetarian curries. There is no specific recipe for making Garam Masala as every Indian household prepares this masala according to their taste and liking. But, if you want to go for ready made, try out Deep and Swad, popular brands for Garam Masala. It has healing properties like improves digestion, lowers cholesterol, helps fighting inflammation, slows down the aging process, manages diabetes, etc. when used in proper amount.
6. Cardamom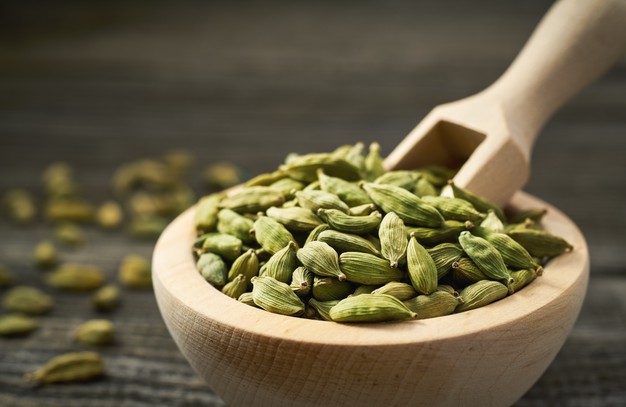 Have you ever smell cardamom? It gives such a nice aroma when added to Indian sweets. It mostly comes in the form of a green or black pod. This aromatic spice is a must-have for Indian desserts as well as for Pulao and some curries. It can also be sprinkled over dishes after preparing it. To make your dish a perfect one, remove the outer pod and grind the seeds into a coarse powder. It will release a signature aroma to your dish. Known brands to buy cardamom are Laxmi, Swad and Deep. Nowadays, it is most commonly used in Indian tea to enhance the flavor.
7. Coriander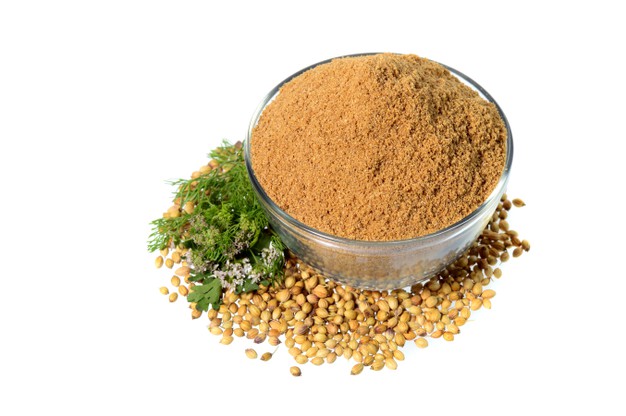 Coming from the parsley family, this versatile spice is used in its dried powdered form and gives a slightly citrus flavor. Coriander is one of the oldest spices in the world. Coriander leaves use to flavorsome addition to soups, salads, curries and can be tasted with each bite. The whole seeds are roasted and sometimes paired with cumin to get the right flavors of Indian cuisine. It is used as both a herb and a spice. To buy this versatile spice, you can try popular brands like Aara, Swad, Deep, etc. Apart from these, coriander has anti-fungal properties and anti-cancer effects. It can also be used as a remedy for skin health and pain.
These are the essential Indian spices to stock up on if you are an Indian cuisine lover. Do you love all the spices? Want to know where to buy Indian Spices? I buy all of my Indian Spices and from an online Indian grocery store along with Indian groceries. They carry spices from several Indian brands as mentioned above. Go and make an online order today and get your Indian groceries delivered to your doorstep.