No one in the world can resist a delectable dessert or an Indian sweets, desserts are known to be bliss and happiness in themselves, and people adore eating sweets. They greatly amplify the joyous spirit's zeal. This year's Diwali celebrations have already begun. Nothing beats a dessert table adorned with various Diwali sweets, precisely like the colorful rangolis that adorn the entrances to our homes. We now provide a list of the simplest Diwali dishes available nationwide.
Traditional desserts prepared and served include gram-based Besan Ladoos and rice-based Kheer.
The love of everyone's life is undoubtedly hot, piping dessert since it can enchant your soul. Let's thus celebrate this festive period with a delicious meal and irresistible dessert.
With our festive dessert dishes, illuminate your homes during Diwali. Here are some easy substitutes for your blazing sweet craving instead of expensive ingredients or elaborate presentations. The majority of items can be prepared ahead of time for those unanticipated visitors and appetites. You need a few minutes and some everyday items to make them smile widely and shine with excitement.
Instead of being baked, most Indian sweets are traditionally boiled or roasted over an open fire. What resources do they possess? Depending on where you are, rice, milk, coconut, and chickpea flour are the primary ingredients. Although these Ingredients may not initially seem alluring, a talented cook may quickly transform them into delectable desserts with cardamom, saffron, and rose water.
Explore five of the most well-liked Sweets for the Diwali season:
With Diwali 2022 approaching, controlling your excitement is becoming more complex. One of the most popular holidays in India is Diwali, often known as the festival of lights. Similar to how they do for every other holiday in the country, people gorge themselves on festive food during Diwali. Without some delicious food, Diwali celebrations wouldn't be complete. Snacks like Bhakarwadi, Chakli, and roasted almonds are also popular, as are sweets like Kaju Katlis and Ladoos. While we can understand the desire to overindulge in fried food and sweet desserts during Diwali, it's better to make sound judgments even when you're eating.
Everywhere in the world, milk is vital, especially for desserts. Even the pickiest dinner can find milk in various foods, such as cheese dumplings, fudge, pudding, ice cream, and sauce. The following list is of the most popular Indian sweets enjoyed during Diwali.
Besan ladoo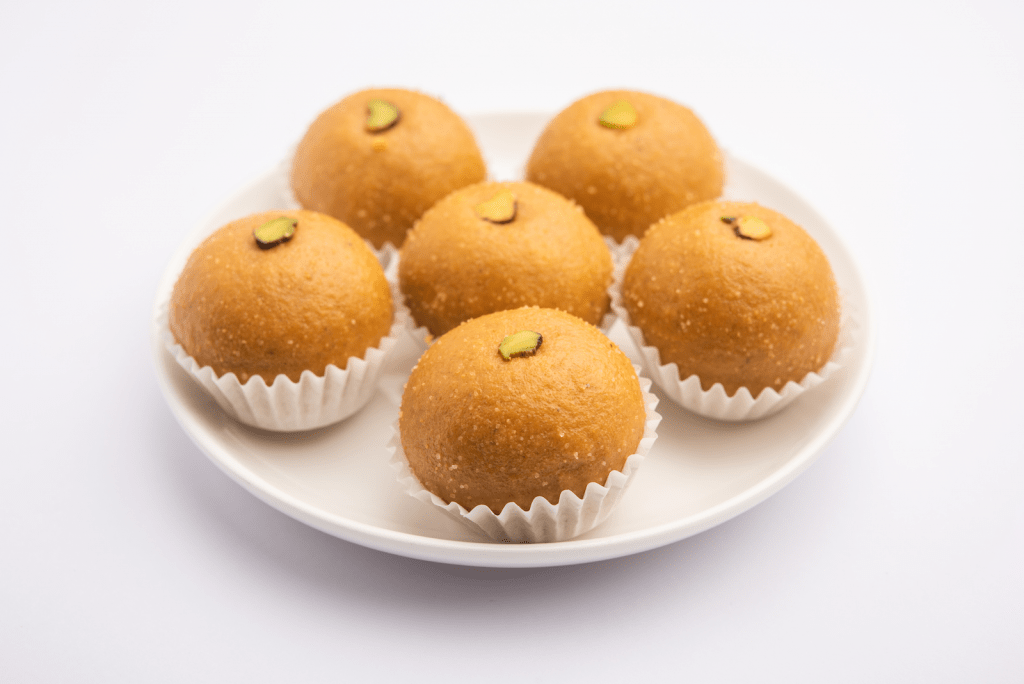 My mithai-loving parents taught me how to make this straightforward besan ladoo, which is sweet, fudgy, and gooey. Thanks to the ghee's goodness, cardamom's traditional flavor, and roasted Besan's aroma, it has the most lovable warmth and texture.
Ladoo is an Indian sweet that looks like fudge and is often shaped into round- or oval-shaped pieces. Coconut, almonds, pistachios, and edible silver leaf are typical ingredients. We all can instantly remember our mother's cuisine with just one whiff. This besan laddoo is blissfully in every bite, and you should indeed try this out!  
Mysore Pak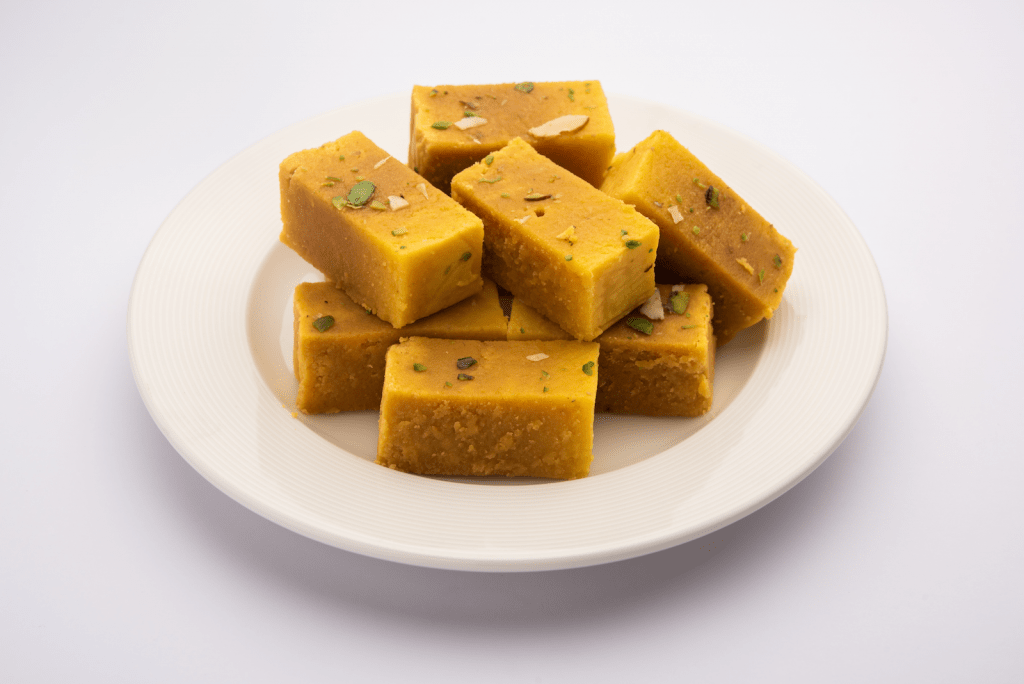 Mysore Paak, also called Mohanthal, is food cooked with chickpea flour, ghee, simple sugar syrup, and a tiny bit of cardamom for flavor. They come in various textures, from delectable and crumbly to having a fudge-like consistency, and occasionally include chopped nuts on top.

Khoya kesar Peda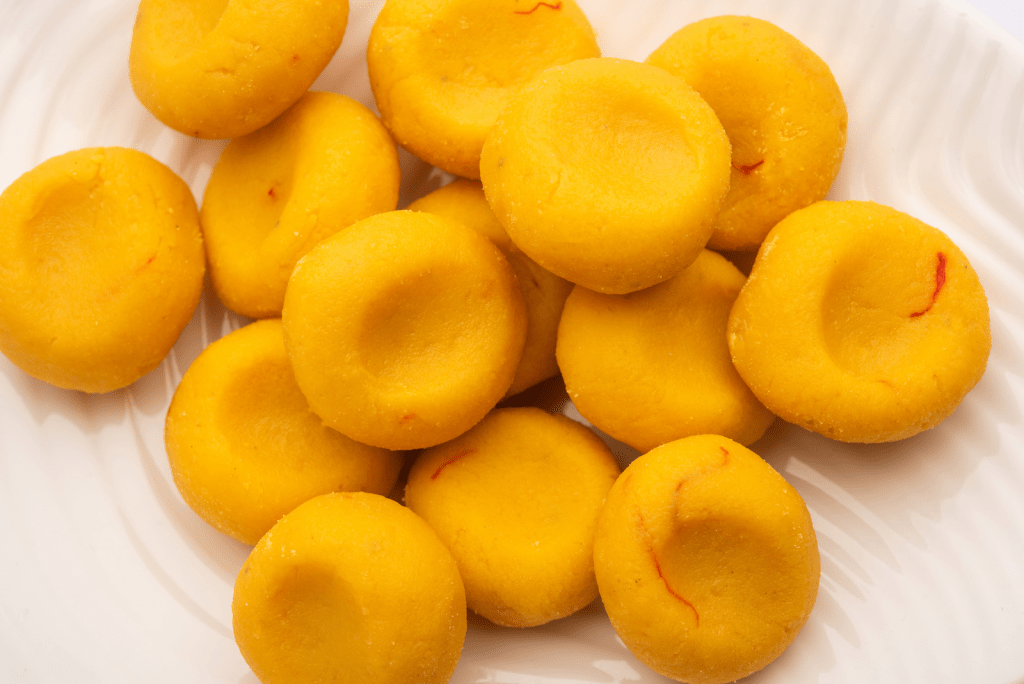 These pressed and molded milk solids and sugar morsels come in various flavors and are another gluten-free treat. They have pistachios or Chirongi nuts carefully sprinkled on top, and they may also have nutmeg, cardamom, saffron, or a mix of these spices. Pedas are common prasad offerings.

Rasmalai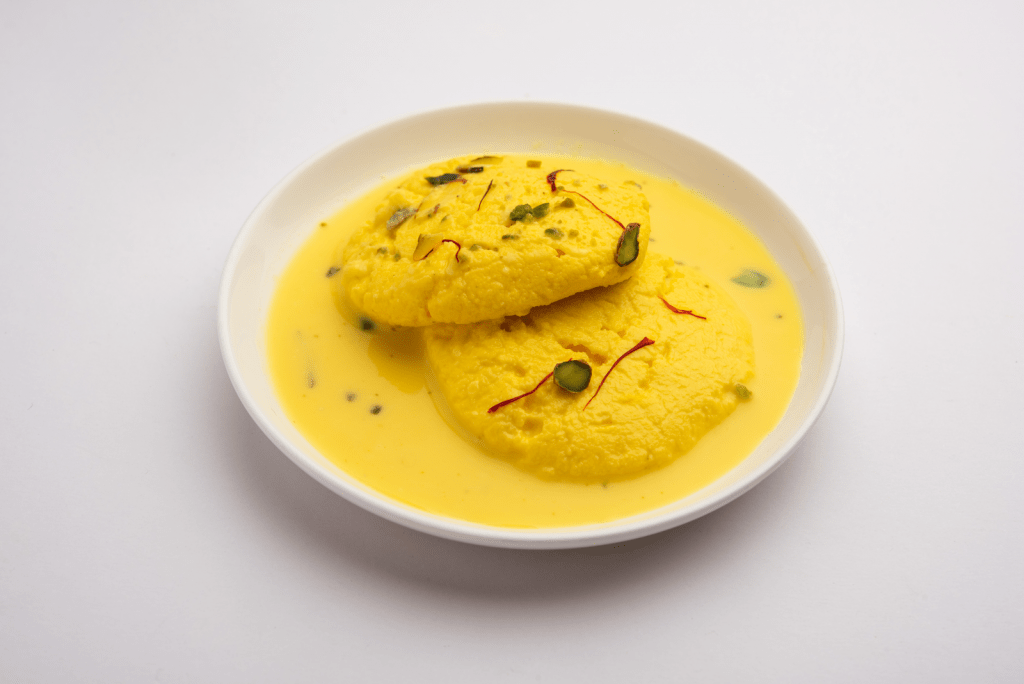 These crunchy, dipped in Kesar and delicious milk, which resemble Rasgulla but aren't, are prepared with fresh milk, imported ingredients, and a tiny bit of corn starch. After that, they are dipped in sugar syrup and deep-fried in ghee. Rasmalai, in contrast to Rasgulla, which is made from a batter of fresh milk or cheese, is unfermented and gluten-free. Rasmalai that are uniformly shaped and are directly produced in hot ghee is comparable to works of art and will spellbind your taste at the time of Diwali.   
Motichoor Ladoo
Motichoor laddoos are among the first dessert that comes to mind when we think of the word "sweetest." It is usually made using besan and chickpea flour, but wheat or ground coconut can also be used in its place. Saffron (a synthetic replacement) and colored spices are combined with the flour and sautéed in ghee before being combined with sugar syrup. Flavorings such as dried fruit, nuts, and seeds are added before it is molded and let to cool.
Conclusion
Diwali celebrations without sweets are a nightmare. Thus, we have prepared a selection of unique delicacies that will be served during this festive season for your enjoyment. These sweets may be ordered from Kesar Grocery and delivered to your front door. By ordering these sweets, you can make your festive season more promising. So, make this Diwali more special by having the most delectable sweets from the brand you love the most.