Your lunchbox always takes the back seat in the morning hustle. It's the most overlooked box in your house, often loaded with leftoverhome-madechapatisand variety of vegetables from the night before or a hastily cooked salad. You have little motivation to open this box on a busy weekday at work. But where do you find the time in the morning to prepare a delicious and complicated meal? Here are a few ideas that may be made fast in the morning and are so delicious that you'll look forward to your lunch breaks.
Now that the third wave of COVID 19 appears to be complete, schools, offices, and many government organizations are opening their doors to the public. We are again ready to plunge into the hustle and bustle of city life, which has sprung back into action thanks to empty roads and unoccupied offices. We're gradually returning to a more normal state of existence, one free of all the work-from-home nonsense. This means no more lazy dinners in your pajamas on weekday brunches. It's time to start packing your lunch and getting ready for the day
Why is it essential to take a lunch break?
Give your brain time to rest and recharge — giving your brain time to rest and recharge can improve your coping abilities and your emotional intelligence, decision-making skills, memory, and focus.
Improve physical health — by taking a break from work and feeding your body; you can improve digestion, lower blood pressure, and sleep better.
Stress management — no one can work every minute of every Day without eventually becoming exhausted. Taking pauses significantly impacts your ability to deal with stress at work and in your Personal Life. Tweet: A smoothie is the ideal morning companion when you have an early meeting or can't stand eating before rushing out the door. To tweet, click here.
Increase afternoon energy levels — Taking a lunch break can make a big difference in how you feel and how much work you get done in the afternoon if you have that 2–3 PM energy drop.
Lunch breaks make people's days more enjoyable, according to one-third of those polled by The Australian Institute. When employees enjoy their jobs, the workplace becomes happier and more productive.
Top recipes for the easy and quick office lunch box:
Peas and Potato Sandwich: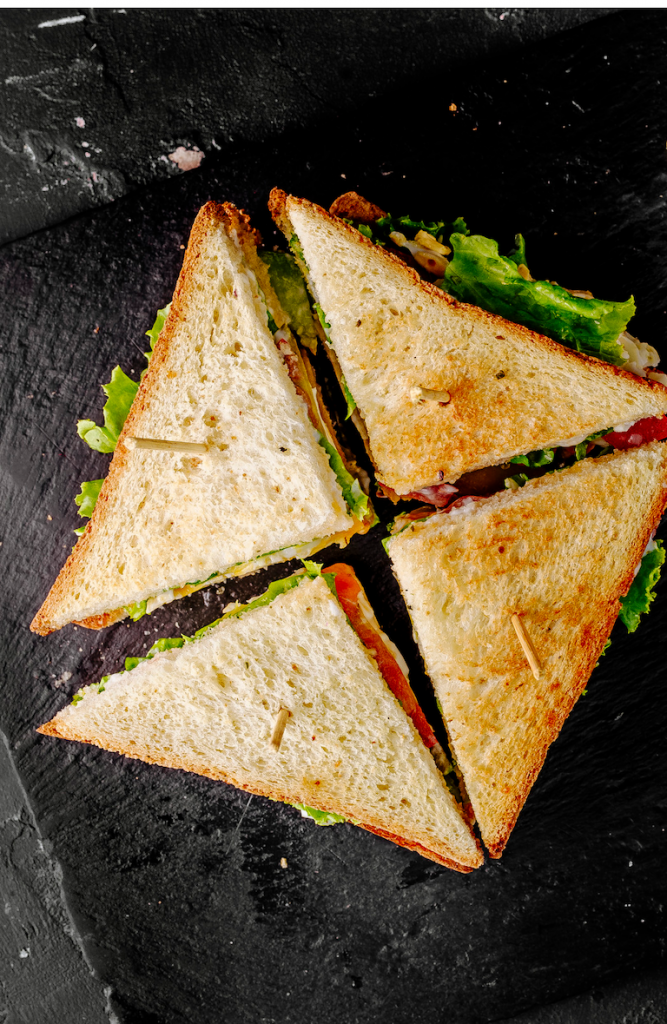 We'll start with one of the most popular and simple dishes for a quick lunch. The peas andpotato sandwich are simple to make and has a great filling. The zingy blend of mashed potatoes, peas, spices, curry leaves, and lime is sandwiched between slices of bread. This peas and potatoes sandwich will appeal to people of all ages.
A zingy mix of mashed golden yellow potatoes, peas, spices, curry leaves, and lime is sandwiched between bread slices. When unexpected guests arrive, prepare this delicious, quick and easy sandwich dish for breakfast or snacks, along with a cup of hot tea.
Recipe:
In a hot pan, pour olive oil and quickly cook green chilies. Toss in the potatoes and cook for a few minutes.
In a large mixing bowl, combine the kaffir lime leaves, curry powder, cooked peas, red chili powder, coriander powder, and salt.
Mash the potatoes with the peas and simmer for 2-3 minutes.
Leave the filling to cool after it has been cooked.
Cut the bread into slices and butter them evenly.
Evenly spread the filling on three slices of bread and top with another piece of bread.
A quick Bombay Toast:
A staple among toast recipes, this quick and easy Bombay toast will liven up even the most mundane lunchtimes. Pan-fried cucumber, tomato, onion, and potato sandwiches; this no-fuss meal is also high in nutrients. Add some paneer pieces for a protein boost and taste boost.
A quick and easy way to satisfy your hunger. Cucumber, tomatoes, onion, and potatoes are stuffed into pan-fried sandwiches—a nutritious, delicious, fast, easy, and fuss-free breakfast meal.
Recipe:
Preheat the oven to 350°F. Butter the sandwich bread slices.
Spread the bread with a layer of mint chutney.
Arrange potato slices, cucumber slices, onion slices, capsicum slices, and tomato slices on a plate.
Add salt and chat masala to taste.
Heat butter in a frying pan.
Toast both sides of the sandwiches until crispy golden.
Serve with potato fries and crunchy sandwiches.
Bhurji Paneer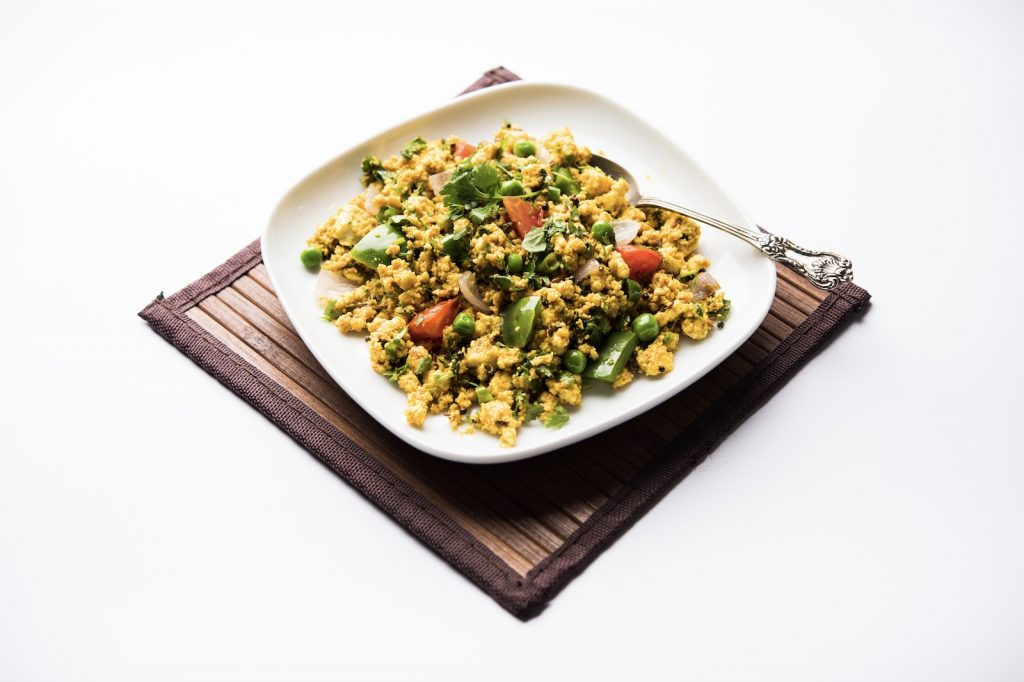 Paneer Bhurji is a delicious office lunch meal that is high in protein and has an aromatic flavour thanks to the fragrant Kasuri methi. Paneer, often known as Indian cottage cheese, is a soft, spongy cheese with a sweet acidic taste. In India, Nepal, and Bangladesh, it is a popular South Asian dish. It doesn't melt like other cheeses and can be grated, sliced, or crumbled. If you choose, you can eat it raw or boil it.

Recipe:
Set aside the grated paneer.
Heat the oil in a skillet, add the cumin seeds and let them sputter.
Cook for a minute after adding the ginger-garlic paste.
Cook for a few minutes with the capsicum, green chilies, turmeric powder, chili powder, coriander powder, and salt.
Cook withPaneer Bhurji masala powder and grated paneer for 2-3 minutes after well mixing.
Fresh coriander leaves should be sprinkled on top.
Combine it with paratha or chapati to make a sandwich.
Vegetarian Burritos Food: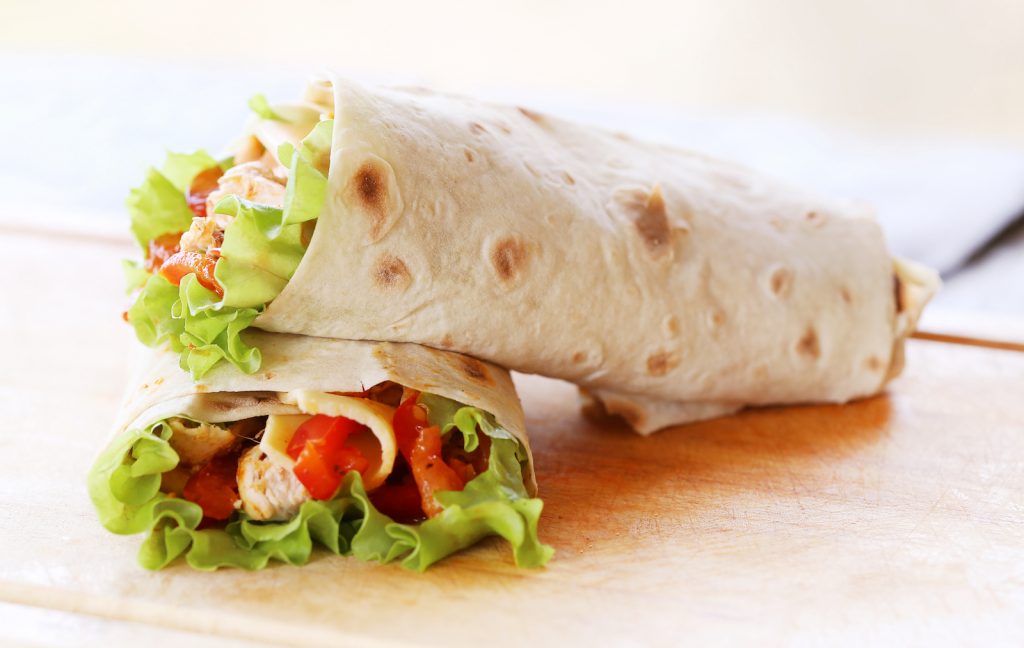 A quick and nutritious recipe like veg burritos can never go wrong. Lunchtime will no longer be boring and monotonous thanks to this easy-to-make dish packed with delightful Mexican flavors. You can choose up the recipes to your liking, but keep it simple for the most basic and classic burrito.
With this tasty Mexican burrito's recipe, you may learn how to eat healthily. Tortillas filled with a kidney bean and cheese mixture and topped with a delectable salsa sauce.
This vegetarian burrito recipe is bursting with Mexican spices. Look no further than the basic tortilla for inspiration if you're looking for a portable, handheld meal. Homemade refried beans, fajita-style veggies like bell peppers and mushrooms, creamy guacamole, fresh pico de gallo, and sour cream are filled into a basic tortilla (or roti).
The Final Talk
Everyone is working hard to make ends meet in today's fast-paced environment. You and your partner may be so preoccupied with reaching deadlines that food is the last thing on your mind. That isn't healthy, though, because your body can't function properly if it lacks energy and nutrition. What you can do, though, is bring something simple and tasty to eat that requires the least amount of effort.
From kesar grocery store You can order all those fresh vegetables and ingredients for all your delicious-making lunch. So, to make your dish more delicious. Order all fresh products now at www.kesargrocery.com and get the delivery at your doorstep.