India has over a billion people, adapting great cultural and traditional diversity. Every state of India presents special delicacies that you will see nowhere else. To bring an authentic taste of Indian culture, one must visit an online Indian grocery store. You might directly think of spicy and delicious dishes when talking about this unique cuisine.
Online grocery delivery companies are a lifesaver for people, allowing you to shop for Indian groceries online. You can surf the website to research the items that pique your curiosity and order groceries from the best online supermarket. Kesar Grocery brings you a variety of food items from across the country that makes your mouth water.
Indian snacks are a little indulgence when you go to Indian grocery stores. Most online grocery stores stock an extensive selection of snacks like chevda, cookies, aloo bhujia (spiced crisp lentil noodles), khakhra, spiced chickpeas, peanuts, and wafers. Suppose you like to experience the nature of the cultural diversity of India through your taste buds. In that case, we have the list of unexpected Indian groceries you have been looking for yourself.
Here are the 15 unexpected Indian products you must test once in your lifetime!
1. Britannia Tiger Krunch Choco Chips Cookies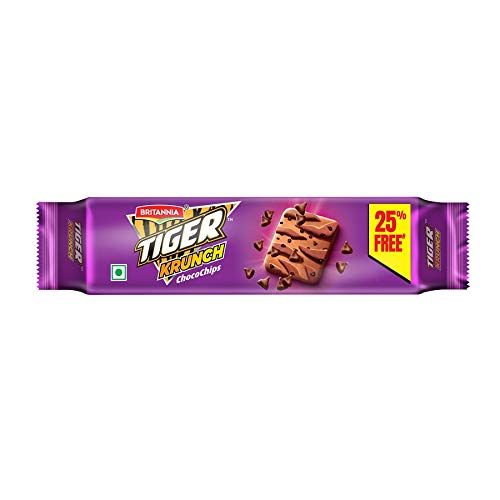 The trust of Britannia and pure elements have made these biscuits very tasty that can't be neglected. It is a flaky biscuit with yummy mild choco chips inside. These delicious cookies are rich in nutrients and are 100% vegetarian. Surprise your loved ones with this mouth-watering flavor; chocolate's original taste makes it the best snack.
Ingredients:
Refined Wheat Flour
Sugar
Edible Vegetable Oil
Choco Chips (8.5%)
Liquid Glucose
Milk Solids (0.25%)
Cocoa Solids
Salt
2. Cadbury Oreo Dipped Cookies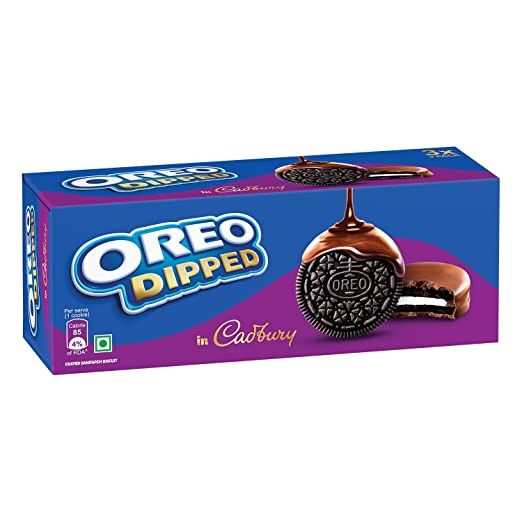 Here is a fantastic treat for all Oreo fans! Everyone's favorite Oreo cookies are now immersed in soft, smooth, chocolaty Cadbury. You can experience Oreo's crunchy, chocolaty fun dipped in Cadbury chocolate. Cadbury Oreo Dipped Cookies are perfect for surprising your family and friends. So why are you waiting? Go ahead and buy these delicious Cadbury Oreo Dipped Cookies now.
Ingredients:
Sandwich Biscuit is 61%; it includes,
Refined Wheat Flour
Sugar
Edible Vegetable Fat
Palmolein
Invert Sugar
Cocoa Solids
Leavening Agents
Edible Salt
Emulsifier
Choco-Coating is 39%; it includes,
Sugar
Hydrogenated Vegetable Fat
Milk Solids
Cocoa Solids
Emulsifiers
3. Britannia Nutri Choice Oats Orange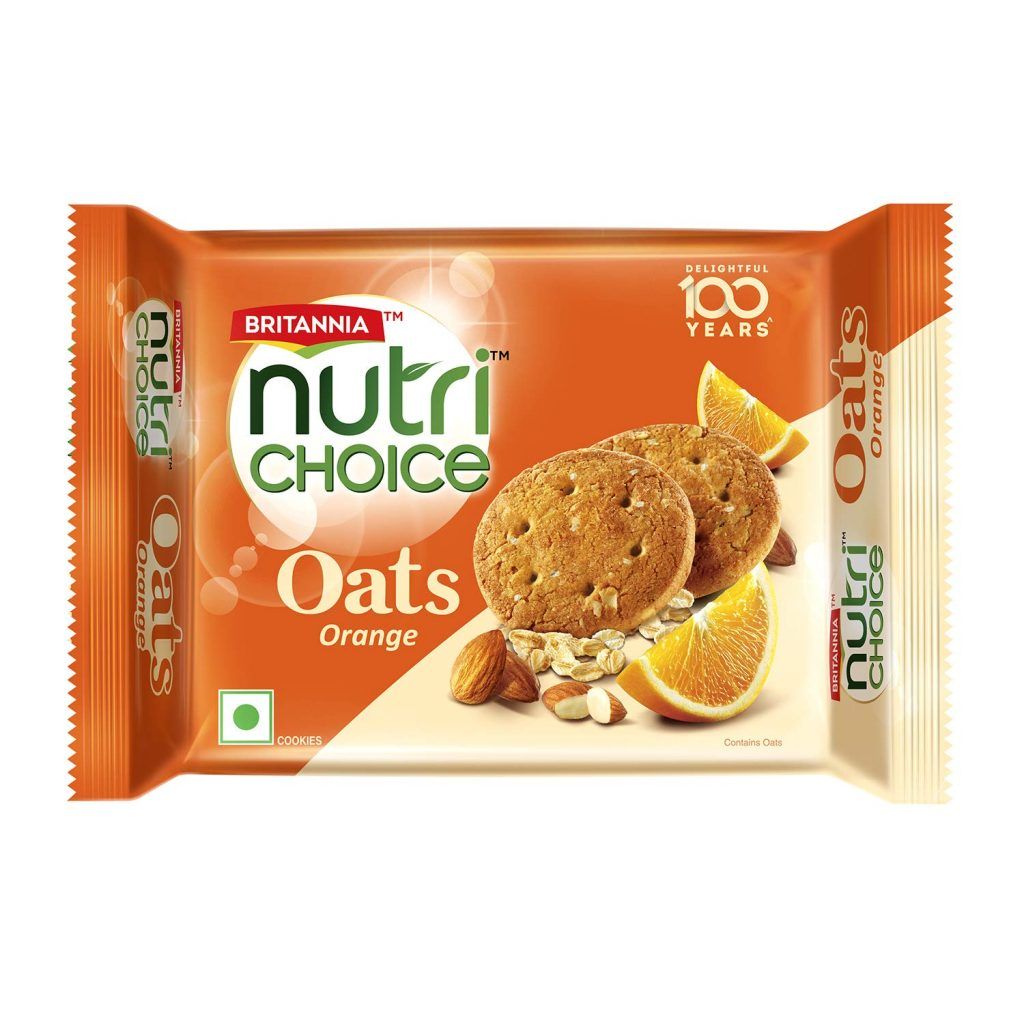 Britannia Nutri Choice Oats Orange Cookies is a unique healthy snack integrating nutritious rolled oats, wheat bran, and crunchy almonds with an added twist of zesty oranges. It has zero trans-fat. These high-fiber oats and almond biscuits are ideal for eating something healthy. These yummy orange cookies are tangy flavored to make the right choice.
Ingredients:
Refined Wheat Flour (Maida)
Sugar
Edible Vegetable Oil (Palm)
Rolled Oats
Almond
Raisins
Wheat Bran
Liquid Glucose
Raising Agents
Maltodextrin
Oats Fibre
Milk Solids
Invert Syrup
Orange Peel
Emulsifiers
Iodised Salt
Orange Powder
Permitted Natural Food Colour
4. Cheez-IT Original Cookies
Cheez-IT Original Cookies is a simply seasoned snack mix of white cheddar crackers, original crackers (100% real cheese), salty pretzels, mini toasted bread slices, and crunchy cheese curls. This tempting baked snack mix is great for sharing and makes it a classic, family-favorite snack that's perfect for kids and adults. It is a travel-ready food packaged for freshness and great taste.
Ingredients:
Enriched flour
Vegetable oil
Cheese made with skim milk
2% or less of salt
Paprika
Yeast
Paprika extract color
Soy lecithin
5. Nirav Idli Mix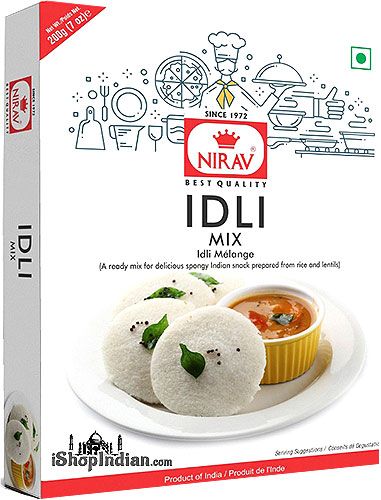 Idli, a spongy pattie, is a staple food in the southern region, and everyone enjoys simmering hot with the spicy soup sambhar. With the Nirav Idli Mix pack, preparing Idli is quick and easy; add water to this mix, steam, and appreciate. It is most commonly enjoyed for breakfast to satisfy your hunger.
Ingredients:
Rice flour
Urad dal (Split Black Gram) flour
Iodized salt
Citric acid
Sodium Bicarbonate
6. Aara Idli Rava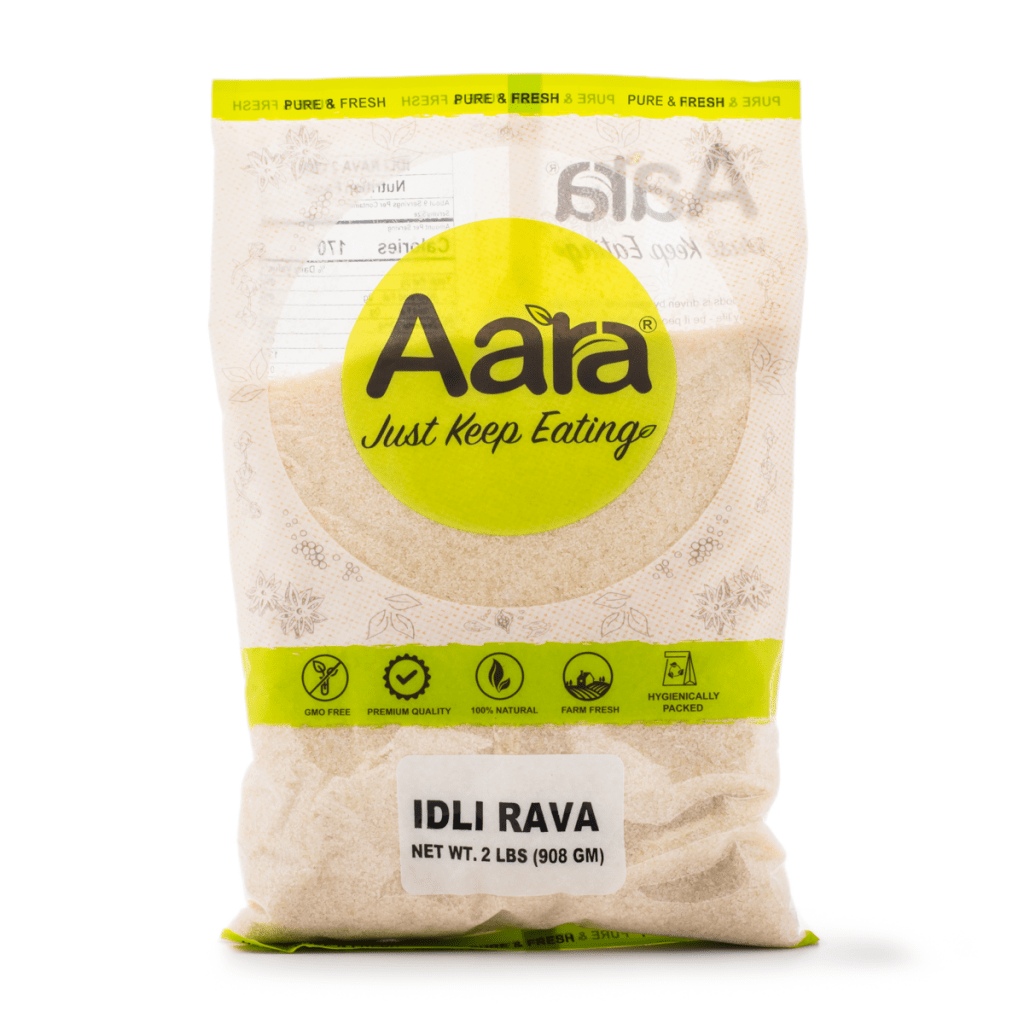 Aara Idli Rava is creamed white suitable for blending into batters for making Idli, Rava Dosa, Uttapam, or Upma. It is 100% pure, with no artificial flavor added. Prepare the best dishes with this Aara Idli Rava and cherish the best moments.
Ingredients:
Whole Rice (soaked and dried and ground)
Durum Wheat
The coarser variation of broken wheat named Lapsi / Daliya
7. Nuttoz Roasted Peanut Salt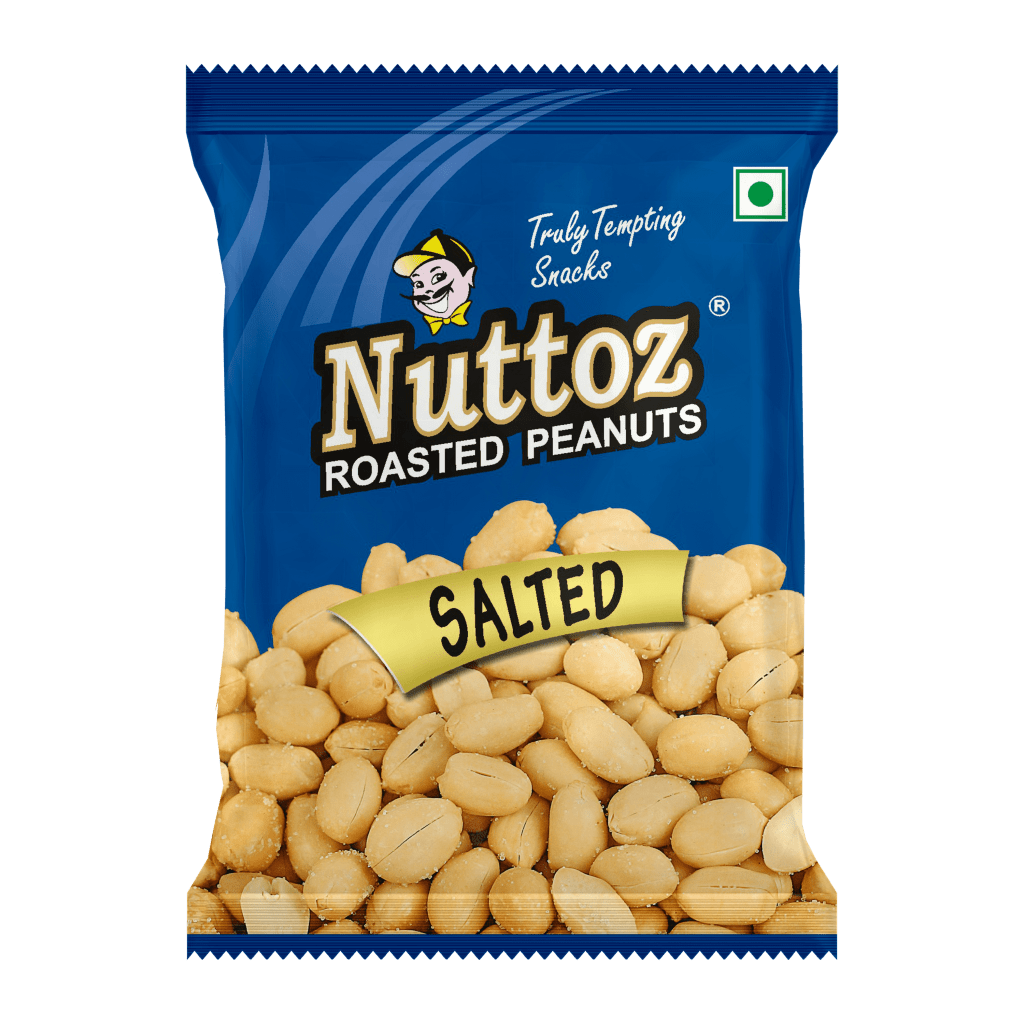 Nuttoz provides an array of unique flavored peanuts, with a specific grade of big-sized and bold peanuts sourced from our home state of Gujarat. These crunchy and tasty peanuts are favorites for their unique and naturally sweet taste. Nuttoz Peanuts are roasted, not fried.
Ingredients:
Peanuts (96%)
Edible Vegetable Oil (Refined Cottonseed Oil)
Edible Common Salt (0.8%)
Black Salt (0.3%)
8. Deep Peanuts – Chilli Garlic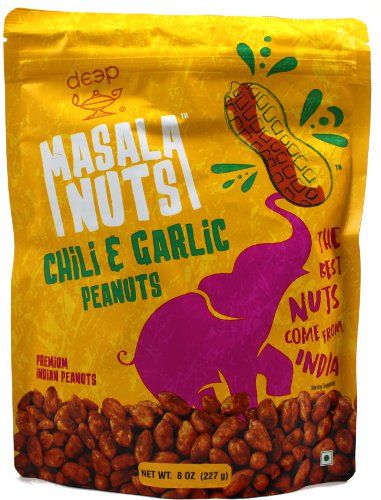 Chilli & Garlic Flavored peanuts are a perfect snack to enjoy life's best moments. It's healthy and tasty as it is roasted, not fried. Taste these handfuls of flavored peanuts from Nitrogen-purged packs keeping the product fresh. You can buy this product online!
Ingredients:
Peanuts
Palmolein Oil
Spices
Black Salt
Red Chilli Powder
Garlic Powder
Asafoetida
Cumin Powder
Coriander Powder
9. Deep Bansi Maize Poha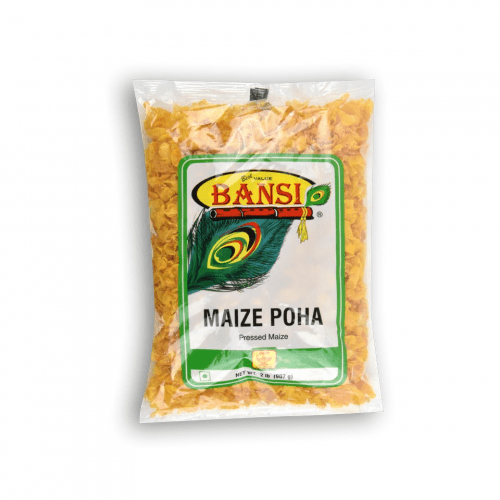 Maize Poha is one of the healthy and tasty Indian breakfasts. Corn Poha is Indian raw parched cornflakes called Maize poha, Makai poha, or pressed maize. It is referred to as corn or maize flakes, but unlike the cereal cornflakes, it is not ready to eat, so it is usually fried in hot Oil. It is an essential ingredient for the farsan chevda. You can include vegetables, spices, and nuts in poha for making different recipes.
Ingredients:
10. Garvi Gujarat Sing Bhujia
Garvi Gujarat Sing Bhujia is a crispy, savory Peanut snack, generally enjoyed in the evening with a cup of tea. Serve yourself Crispy Masala Peanuts and Masala Chai during your tea break. Crispy Masala Peanuts are called Sing Bhujia and are excellent as a snack.
Ingredients:
Gram flour
Peanut
Mango powder
Turmeric
11. Samrat Farali Chevdo Spicy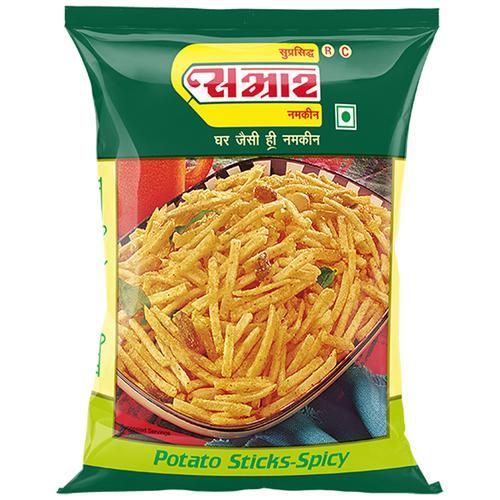 Samrat provides Tikha Farari Chevda, a rich, crunchy, nutritious snack. They have flavored potato sticks and are a fantastic snack. Excellent for those who adore a spicy and savory twist to their lives. These delicious crispy snacks are an all-time favorite for your teatime and traditional feasts. Purchase this product online today!
Ingredients:
Potato
Edible Vegetable Oil (palmolein Oil)
Ground Nuts
Iodized Salt
Saunf
Sugar
Black Pepper
Garam Masala
Chilies
Kadhi Patta
Sesame
Dry Grapes
12. Kathiyawadi Farali Coriander Chilli Khakhra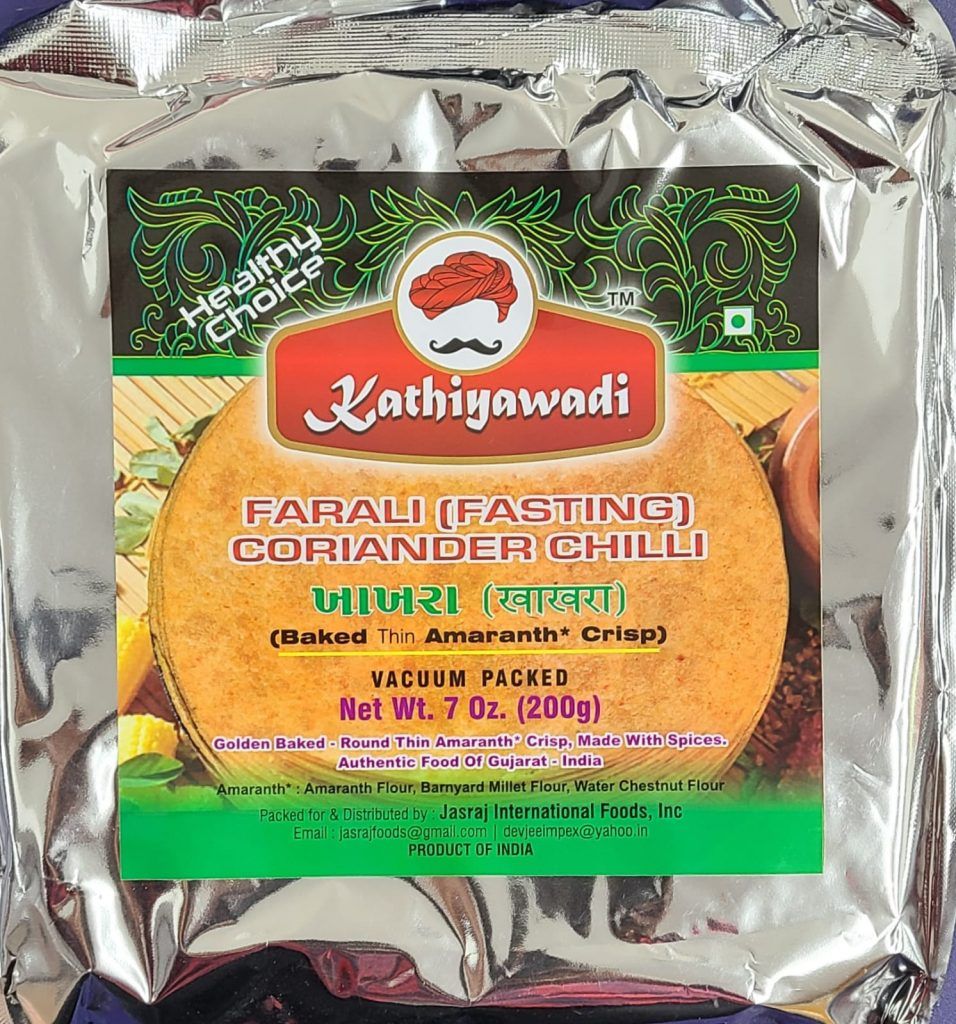 Kathiyawadi Farali Coriander Chilli Khakhra is a non-fried crispy snack and a delightful dish with tea, coffee, buttermilk, or other cold and hot quenchers. Ready-to-eat whole Chilli Khakra is easy to carry anywhere and is a perfect complement to any meal as it has no artificial flavors. It is prepared from the finest ingredients and spices with rich aromas and flavors.
Ingredients:
Whole Wheat Flour
Coriander Leaves
Green Chillies
Refined Groundnut Oil
Ghee
Salt
13. Garvi Gujarat Spicy Banana Wafer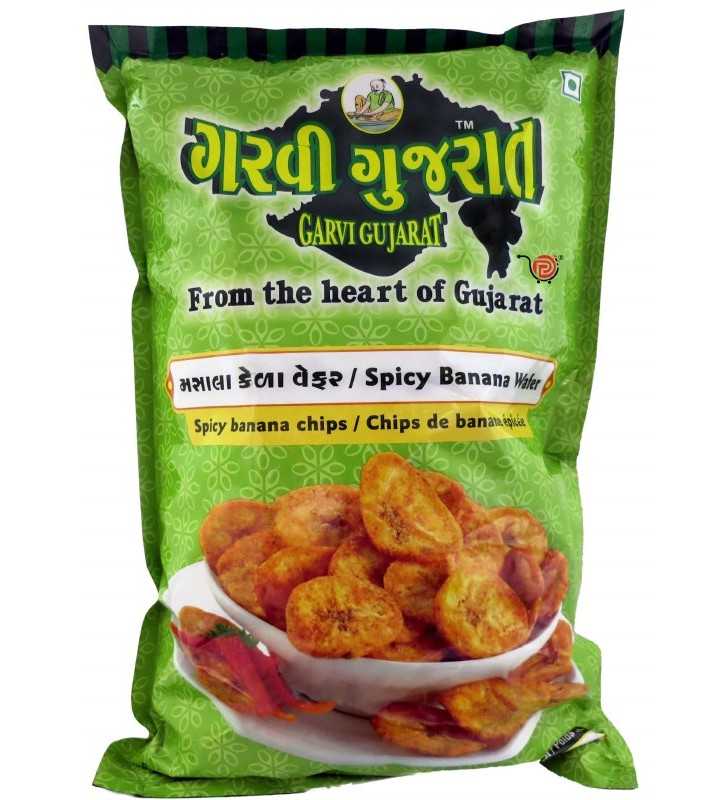 Garvi Gujarat Spicy Banana Wafer is all the richness of seasoning spices outside and the sweetness inside. It is a slice of banana that has been deep-fried or baked until crunchy. It is generally offered as a snack, side dish, or appetizer.
Ingredients:
Raw banana
Veg refined palmolein Oil
Black salt
Red chili powder
Dry ginger powder
Mint powder
Black pepper
Cumin seeds powder
Dry mango powder
14. Balaji Gathiya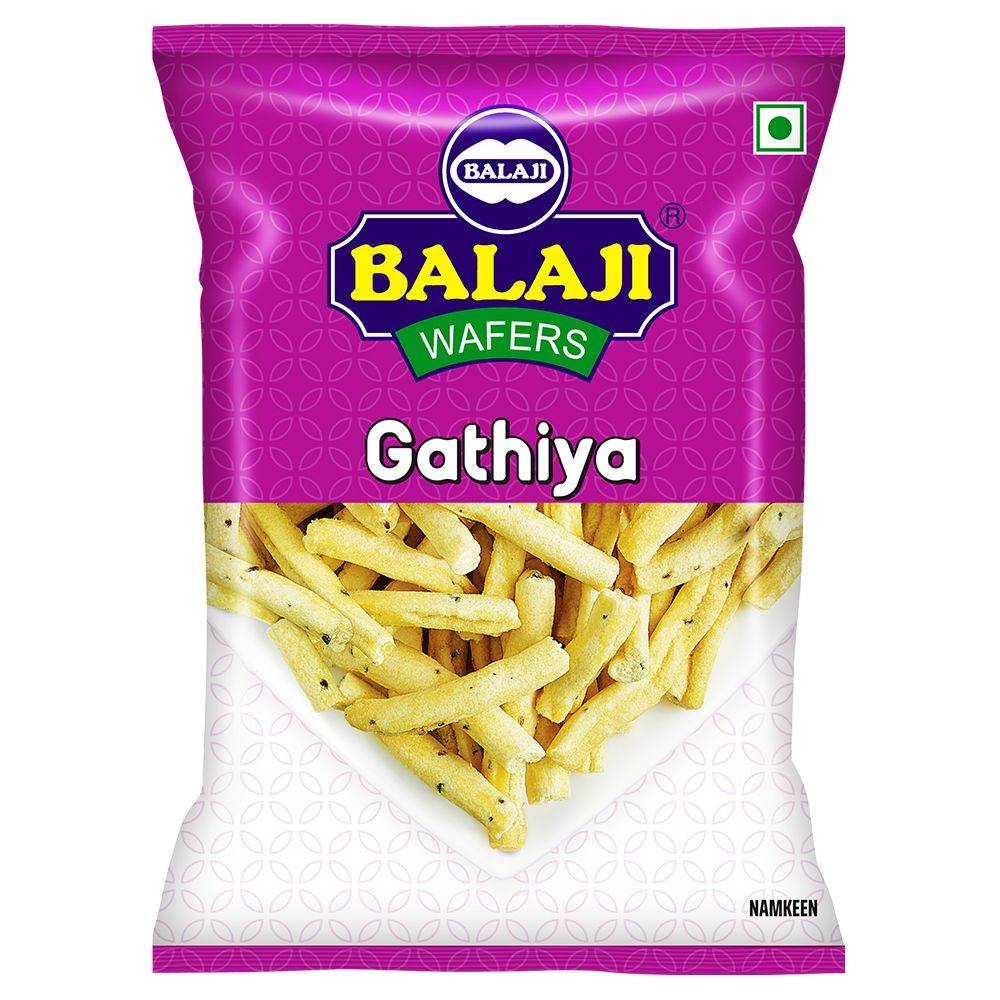 Balaji Namkeen has consistently grown and delivered popular food products based on customer demand and market trends. Balaji Gathiya is an all-time favorite Gujarati snack. You can enjoy it as a teatime or as a standalone snack that tastes fresh. This tasty Balaji Gathiya is the perfect snack for kids. Preserve this product in a dry and cool place.
Ingredients:
Chickpea Flour (62%)
Edible Vegetable Oil (Palm Olein)
Iodized Salt
Black Pepper Powder
Carom Seeds
Asafoetida
15. Raju Namkeen Bhatha Kani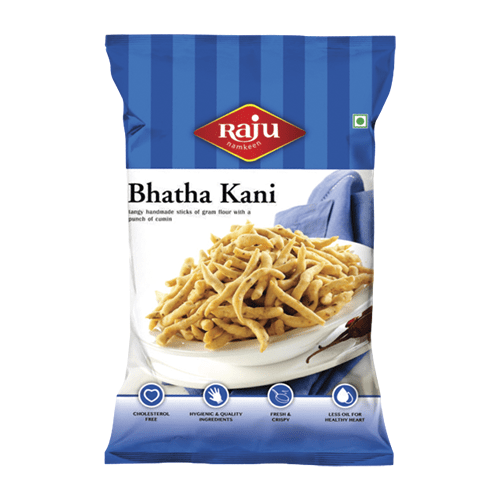 Raju Namkeen Bhatha Kani is a trendy teatime snack that delivers a crunchy experience. It is prepared using the finest quality elements, making it hard to resist. This delicious flavor appeals to your taste buds. It is undoubtedly the most popular Surati snack.
Ingredients:
Gram flour
Spicy & tangy mixture of black pepper
Garam masala
Dry coconut
Fennel seeds
Final Notes
Hunger and cravings make it easy to choose Indian groceries and foods to snack on anytime. Your midday and midnight appetites make you reach out for these Indian groceries automatically. Grocery shopping is an unavoidable aspect of your life. Kesar Grocery is an online grocery retailer with an aisle reserved for snacks from India, and you can have everything your heart wishes. It is the cheapest grocery delivery for customers as they supply quality and reliable products on a large scale. Sometimes you will see snacks that are difficult to find in India.
For anyone seeking adventures in gastronomy, online grocery delivery services are all prominent and have gradually acquired more attention globally in current years. Be eager to have unique experiences and test something new.