Holi – is widely known as the festival of colors and it is one of the popular festivals to celebrate the spring season. Who doesn't love to play with colors? It is as joyful as sweets. Holi is undoubtedly the happiest festival in India as the colors are flying and water balloons are splashing around. But this is the not only thing that makes Holi so special. Everyone very well knows that no celebration is complete without good food. Holi comes with special delicacies that make the festival even more delightful.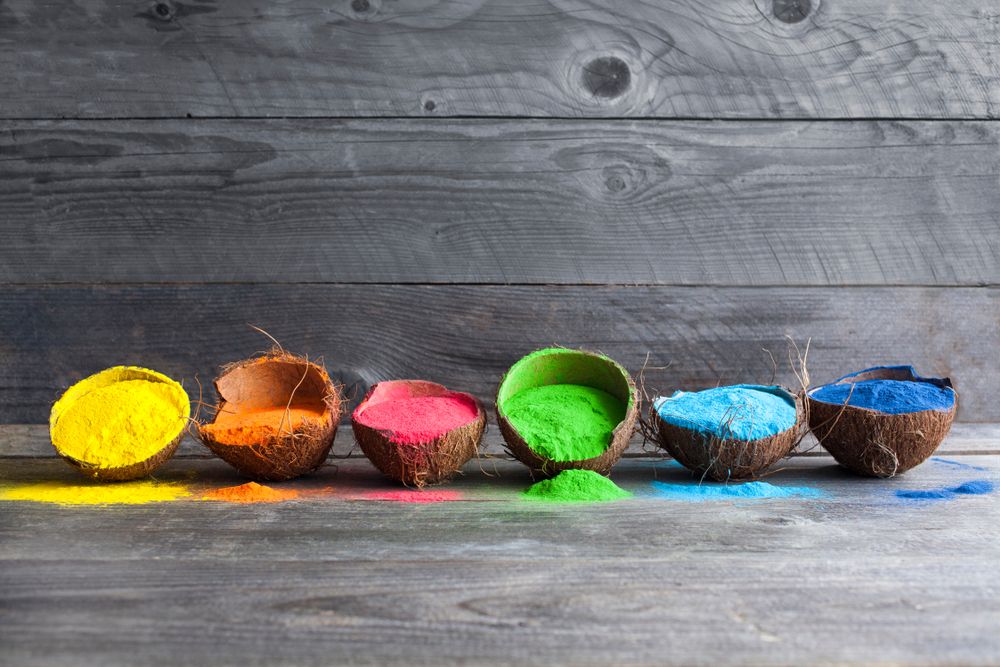 Holi is probably the best time to binge on your favorite dishes with so much fun and enthusiasm around. This occasion symbolizes the triumph of good over evil and marks the beginning of spring. As you play Holi with vibrant colors, simultaneously, you can enjoy hot yummy snacks and extraordinary beverages. Following are the delicacies which you can enjoy even if you are in the USA. Keep scrolling to find out about these unique items, which have a history of their own.
1. Gujiya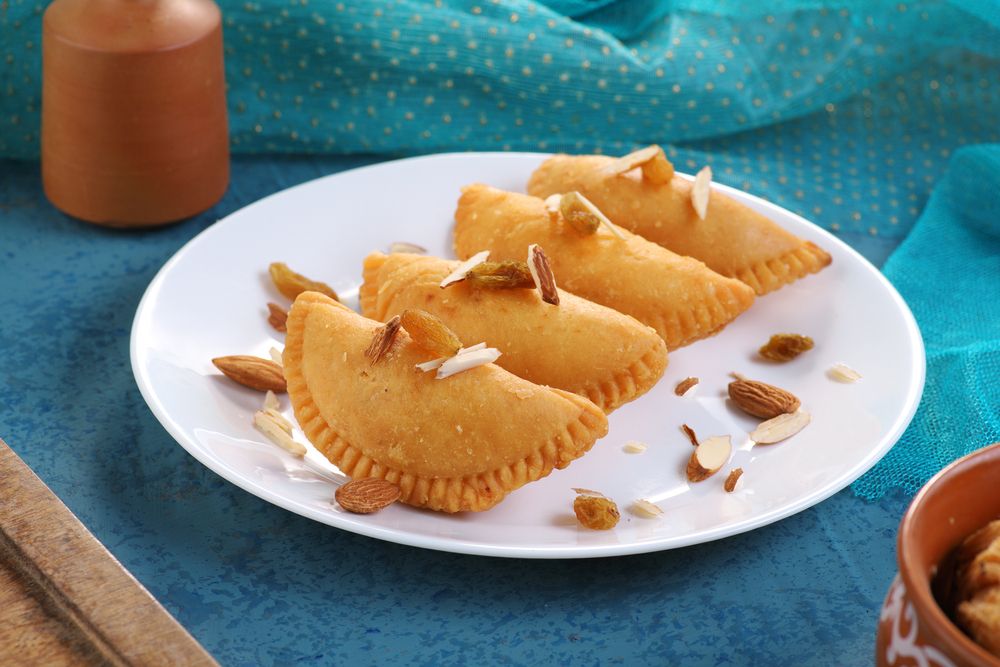 Do you know Gujiya is the most famous sweet for holi celebration? Holi celebration is incomplete without Gujiya. And it has a fascinating history. Originated in the royal kitchens of Bundelkhand and also prepared as a royal delicacy. It is made with semolina, dry fruit mixture and flour, deep-fried in ghee and sometimes dipped in sugar syrup. In some regions, gujiya is filled with khoya, probably known as mawa and dry fruits; also, desiccated coconut makes it an awesome sweet. Earlier, only mawa or khoya filling gujiya were popular, but nowadays, all sorts of fillings Gujiyas such as paan, chocolate cinnamon, thandai flavored, etc., are available. This dessert will remind you of your childhood memories, whether fried or baked. Gujiya is known as Ghughara in Gujarat, Pedakiya in Bihar and Karanji in Maharashtra. Order these sweet dumplings online from Kesar Grocery.
2. Thandai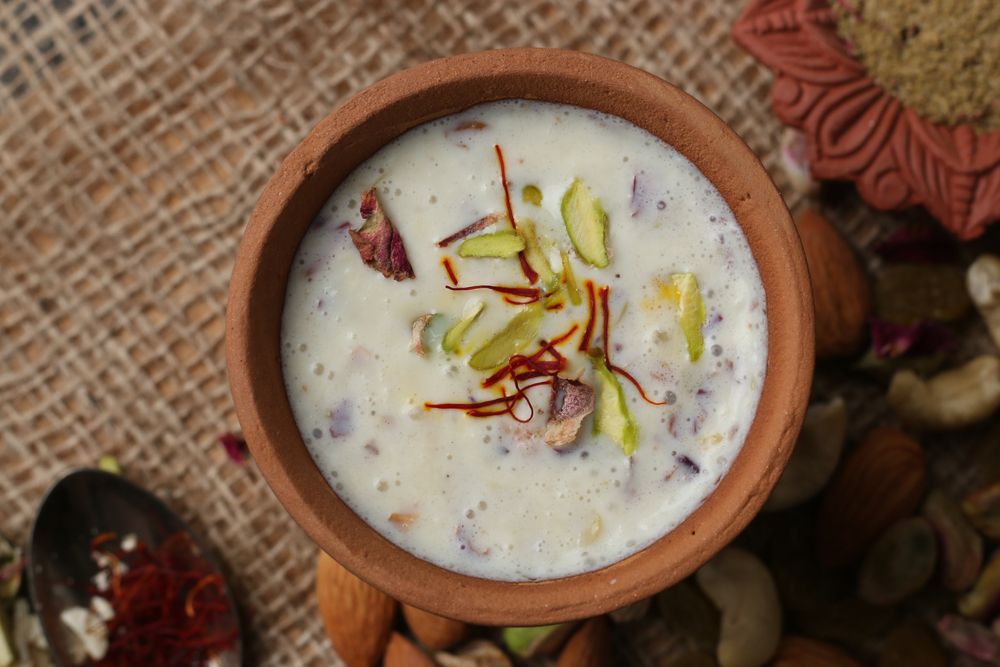 This incredible beverage belongs to Banaras, North India and is the heart of the Holi festival. This refreshing and energized drink is relished during holi festivities. Royal drink made with milk added by thandai masalas like cashews, almonds, black pepper, cardamom, fennel seeds, along with rose petals as these all has cooling properties. Sometimes saffron is also added to this traditional holi drink. This beverage is a must for the march heat and, of course, for holi parties. In many places, bhang (a hallucinogenic element) is mixed with thandai to make it boozier. If you want to enjoy the goodness of thandai, order it online from Kesar Grocery right away.
3. Puran Poli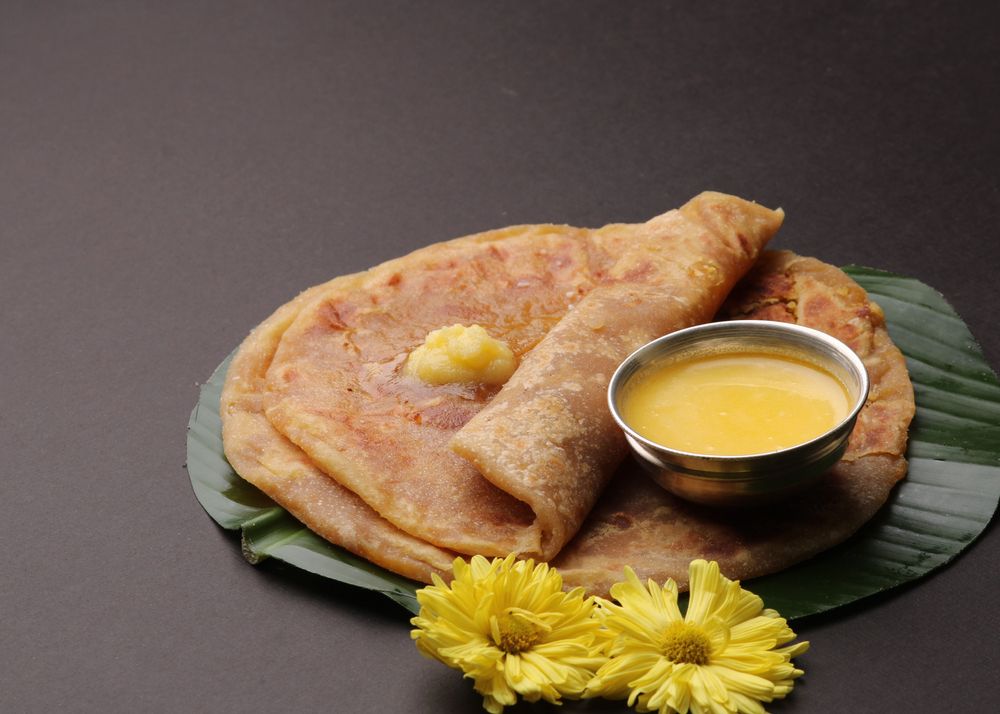 Delicious Puran Poli burst your mouth with something that you cannot miss. This sweet and savory traditional item is stuffed with chana dal and sugar along with cardamom and poppy seeds. In some regions, Puran Poli is also stuffed with toor dal. This typical dish is made in the Maharashtra household during Holi. Entice your taste buds with the delectable taste of Puran Poli by ordering it from Kesar grocery.
4. Dahi Bhalle (Dahi Vada)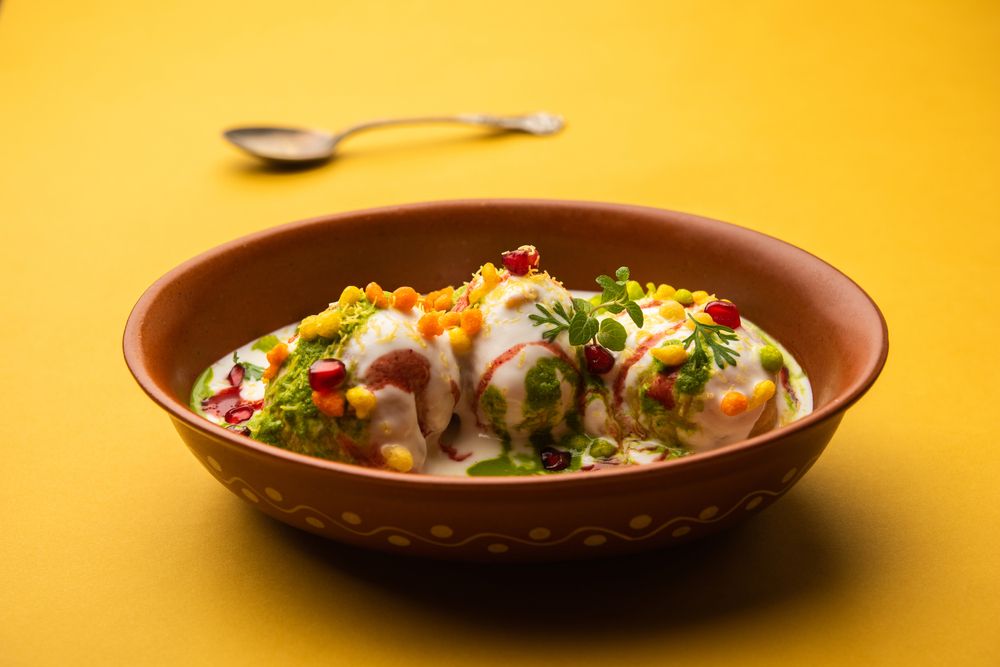 As the name suggests, the popular dish of North India has two primary elements – Dahi(curd) and vada(fried balls made of urad dal). The soft dal balls dipped in chilled yogurt preparation and garnished with green and sweet chutney along with spices makes it ultra-delicious. It is a perfect blend of curd and spices and the best thing about Dahi Vada is that prepare them in advance and refrigerate them for later. It tastes better when served chill. Enjoy it after a playful day and relish on this Holi favorite delicacy. Known as 'Dahi barray' in Urdu, in Tamil, it is called 'thayir vadai' and 'doi bora' in Bengali. Enjoy this North Indian delicacy ordering online from Kesar Grocery.
5. Mathri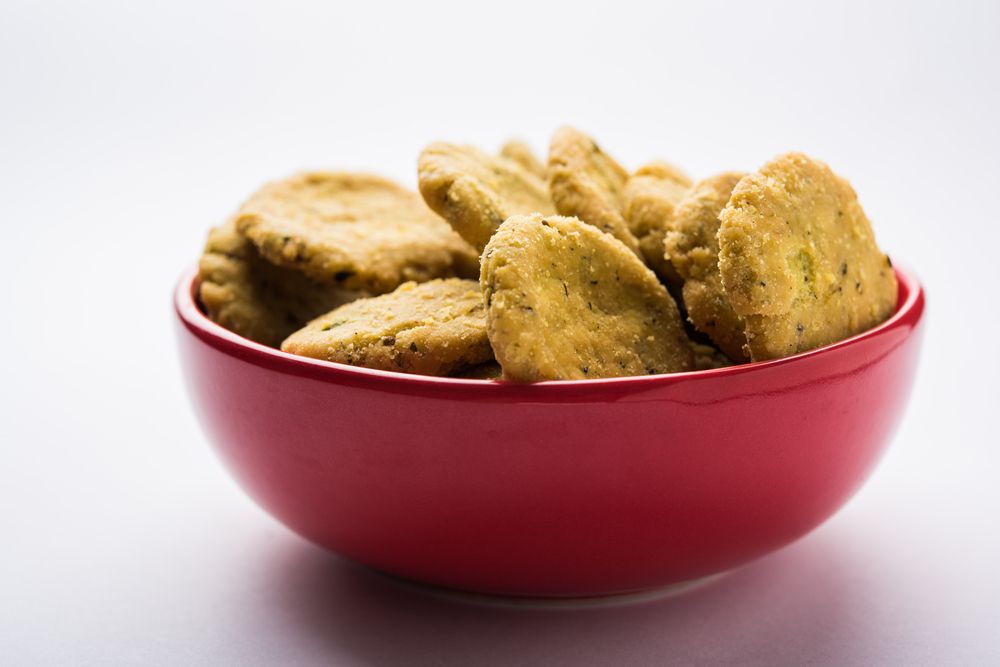 Mathri – a popular North Indian tea time snack, also is an excellent part of Holi celebrations. It provides a spicy, savory taste, made with semolina, all-purpose flour & seasoned with spices, including carom seeds. Indulge in the heavenly taste of these flaky and crispy Indian crackers ordering from Kesar grocery and enjoy the festivities to the fullest.
6. Namak Para and Shakar Para
Like its name Namak Para is savory and Shakar Para is a sweet delicacy eaten during the Holi festival. This dish is famous in West India, especially in Gujarat. Fantastic Namak para is made with all-purpose flour seasoned with ghee and salt and then deep-fried. This crunchy and light snack comes in a diamond shape. In Indian homes, it is prepared in bulk during Holi and stored in airtight containers. To enjoy this mid-day snack, you don't have to prepare it by yourself. Just check into Kesar Grocery and order Shakar para; get them delivered to your doorstep.
7. Lassi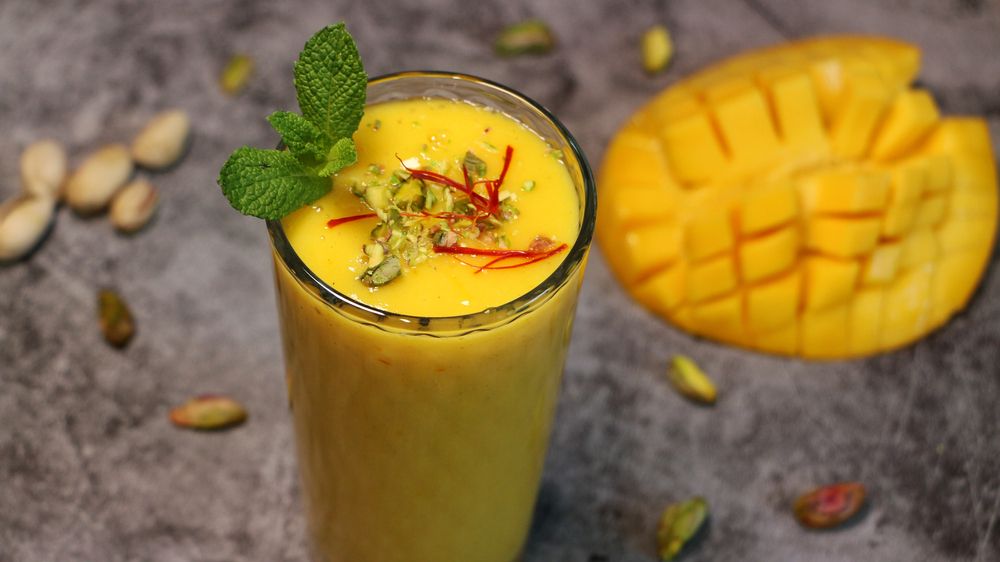 Lassi is a thicker version of buttermilk. It is Punjab originated drink and is most popular in North India. This yogurt-based delicacy is blended with water and other ingredients. A healthy and tasty beverage as yogurt is an excellent probiotic. When a scoop of malai is dropped on the top of the drink, it gives a texture and makes it rich in taste. In some regions, Holi is incomplete without having a refreshing glass of Lassi. Lassi is served chill whether it is sweetened or not.
Above mentioned items are popular traditional Holi food. There are many more items which are preferred to eat at the festival of Holi. These food items are prepared throughout the year, but having them at a festival is a different yet delightful experience. Don't wait for it; order them online from Kesar Grocery and get them delivered to your doorstep. For more details, visit kesargrocery.com.