In today's hectic and stressful world, keeping good health is the most important thing. The holistic Indian medical practice of Ayurveda highlights a comprehensive approach to the harmony of the body, mind, and spirit over 5000 years. It revolves around natural medicine concepts, including herbs, food, lifestyle changes, and therapies to enhance overall health and well-being.
An established brand in the field of Ayurveda, Sri Sri Tattva presents a wide range of authentic, premium-quality Ayurvedic products that may support you in achieving and maintaining optimal well-being. Sri Sri Tattva is dedicated to delivering 100% genuine Ayurvedic products that originate from natural resources and are produced by applying ancient techniques. If you want to take charge of your wellness, buy these Indian Ayurvedic products from your trusted grocery store- Kesar Grocery!
We offer immunity-boosting products, personal healthcare & beauty items by Sri Sri Tattva that are formulated with rich Ayurvedic herbs like Tulsi (Holy Basil), Amalaki (Indian Gooseberry), Turmeric, Ashwagandha (Indian Ginseng), and many more. All these Ayurvedic products from Sri Sri Tattva are subjected to detailed quality inspections to assure purity, strength, and effectiveness.
Let's explore all the Sri Sri Tattva Ayurvedic Products at Kesar Grocery Online Store that transform your well-being.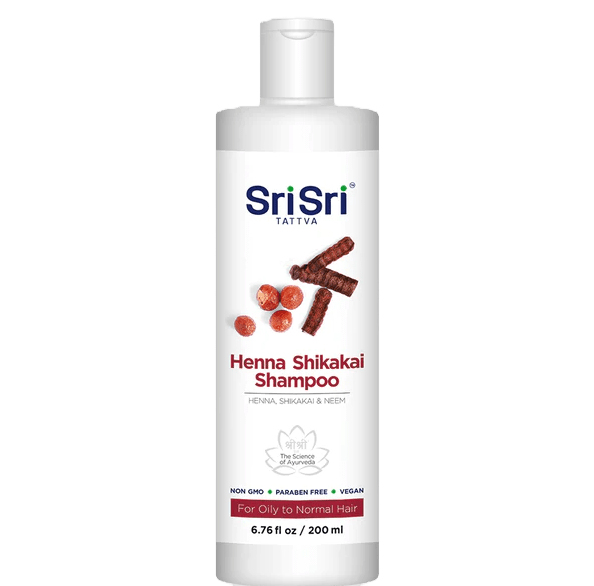 Sri Sri Tattva Henna Shikakai Shampoo nourishes your hair, making it soft, smooth, and silky. Shikakai and henna are two pure herbal elements that are used to give your hair a superb texture, smoothness, and manageability, as well as great shine and freshness. It supports keeping control over frizzy hair and makes it silky smooth.
You can use Henna Shikakai Shampoo to clean every strand of hair and improve damaged hair by repairing cuticles. Additionally, it thickens and densifies hair. This herbal product strengthens the roots by nourishing the scalp. It contributes to dandruff removal and other infectious areas. This shampoo provides the vitamins and minerals that hair should have so it looks shiny and healthy.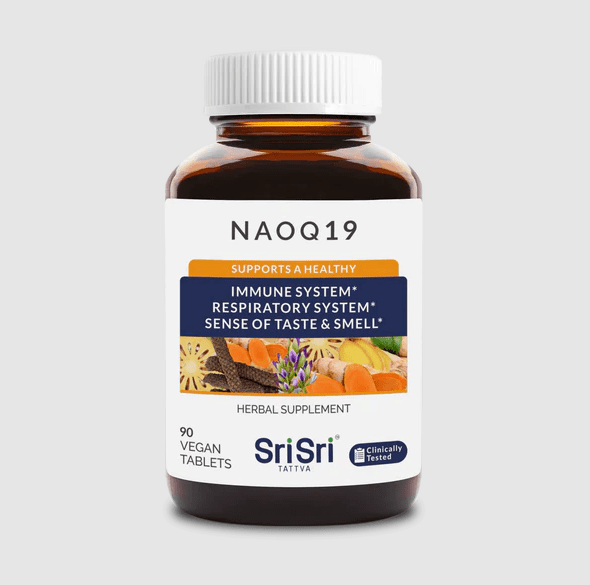 Sri Sri Tattva gives incredible help to strengthen your body's immune system! NAOQ19 (NF2) from Sri Sri Tattva is an innovative blend of 19 traditional Ayurvedic ingredients. This exclusive mixture functions as an efficient preventative measure against chronic viral infections. It is a carefully formulated and laboratory-tested product.
Sri Sri Tattva's NAOQ19 – Anti Viral combines ancient Ayurvedic ingredients, including Ashwagandha, Turmeric, Licorice, Andrographis, Tulsi, and many powerful herbs. It improves and strengthens the immune system, helps treat respiratory diseases, and revives the body.
Subsequently, it relieves symptoms such as fever, cold, cough, COPD, Laryngitis, Pharyngitis, trouble breathing and shortness of breath, headache, loss of taste and smell, body pains, and exhaustion.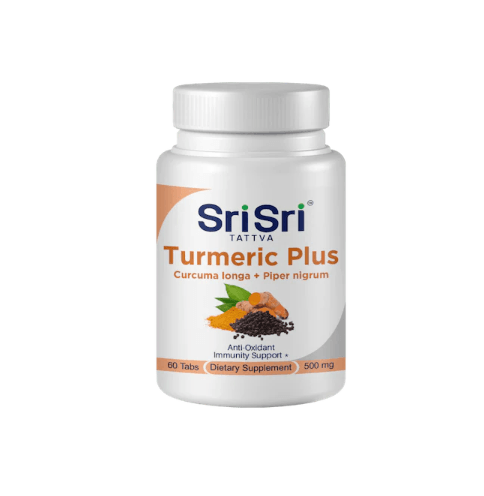 Turmeric Plus from Sri Sri Tattva has incredible immunity-boosting abilities. The component of turmeric called curcumin contains antibacterial, antiseptic, and anti-inflammatory properties. It's best to mix turmeric with black pepper because piperine (one of the black pepper's active ingredients) increases curcumin's bioavailability or absorption.
Sri Sri Tattva's Turmeric Plus features an excellent inflammatory response as the body responds to tissue injury by causing inflammation. Numerous antioxidants found in turmeric maintain a healthy immune system. Turmeric is known to be high in antioxidants, promotes brain health and benefits the neurological system.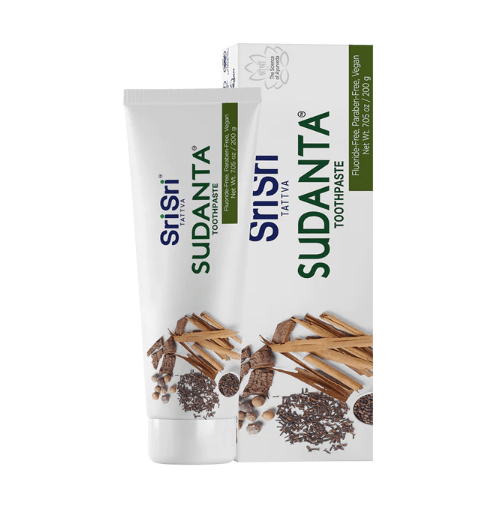 Sudanta's 100% natural, fluoride-free and charcoal gel toothpaste give you the power-packed goodness of natural herbs and minerals to start your day. This toothpaste takes care of your overall oral hygiene and protection. It helps to clean and whiten teeth, combat bacteria, relieve gums, and offer a lasting feeling of freshness.
Sudanta is a herbal cleaner enhanced with natural, powerful ingredients like:
Cloves
Cinnamon
Black pepper
Bakul
Mayaphal
Charcoal
Salt
Sudanta Toothpaste is paraben-free, fluoride-free, allergy-free, and free of harmful or chemical-based ingredients, certified by AYUSH for purity and manufacturing. It is entirely vegan and provides complete dental treatment. All age groups and genders may use this toothpaste. It's refreshing flavor and purifying characteristics will refresh you all day, allowing you to show off your confident smile!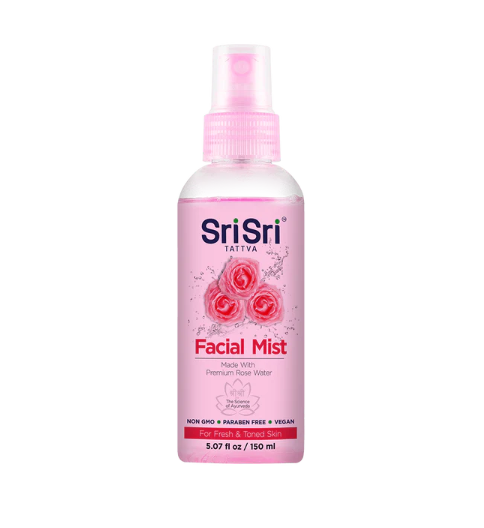 Rose water is widely recognized for its ability to balance natural oils, hydrate your skin, give antioxidant protection, make your skin seem smoother, and diminish the appearance of big pores. This Gulab Jal – rosewater is made with the purest ingredients. This chemical-free product is suitable for all types of skin; normal, oily, dry and sensitive.
You can feel freshness with every spray of this Rose Facial Mist by Sri Sri Tattva. It gives you a more radiant and younger look by instantly moisturizing your face and repairing tired, dull skin. It has around 700 sprays in a single bottle. Use it as a natural skin toner, making your skin soft.
Your skin will shine after using this 100% organic cleaner as it removes extra oil without drying it out. Bring this unique combination of rose extracts from our online grocery store and give your skin a healthy glow.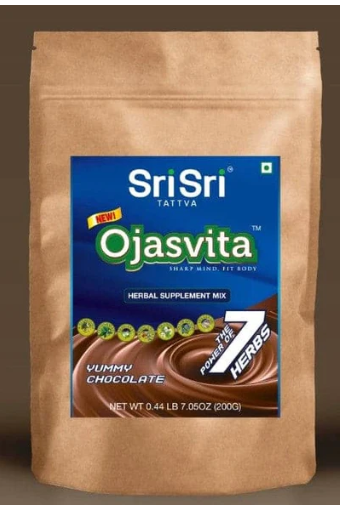 Are you anxious that you don't get enough nutrition? Sri Sri Tattva's Ojasvita Chocolate offers an excellent harmony of flavour and health. It comprises 7 ayurvedic herbs that have been used as a source of health and happiness for thousands of years:
Ashwagandha
Brahmi
Bhringaraj
Jyotishmati
Kali Musli
Shatavari
Shankapushpi
This protein-rich nutrition drink will power up your brain and memory function. It also enhances performance, stability, and stamina, making you feel energized and active throughout the day.
Ojaswita's Ayurvedic formula has been certified by AYUSH PREMIUM, Government of India, assuring the highest level of safety and quality. It includes organic brown sugar and no artificial sweeteners added.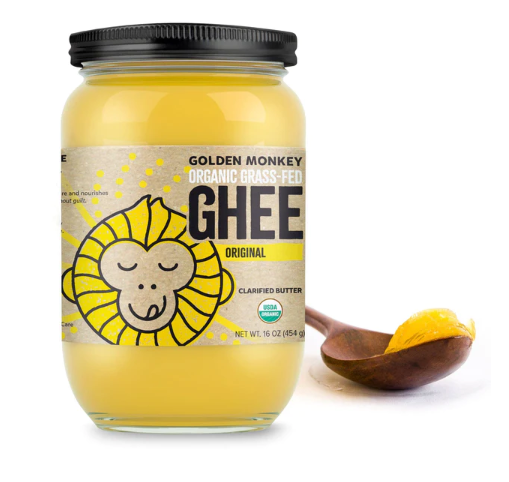 Ghee is the top chefs' secret ingredient. You can also add a golden touch to your meals with the Golden Monkey Organic Ghee. It is 100% organic and nutrient-rich Artisanal Indian Ghee from Sri Sri Tattva. Golden Monkey USDA Organic Ghee is made from grass-fed cow's milk, which ensures you can live a healthy lifestyle.
This organic Ghee is also a beneficial nutritional additive and a good match for paleo and keto diets. It will fulfil your requirements well whether you want to spread it on toast, cook with it in your food preparation, or mix it in your coffee. For a rich buttery feel, melt and cool it for a few hours. It has a refreshing flavor that will increase your energy levels.
Our Golden Monkey Clarified Butter may help you get through the day, lower harmful cholesterol intake, reduce bodily inflammation, and enhance your digestive system's wellness.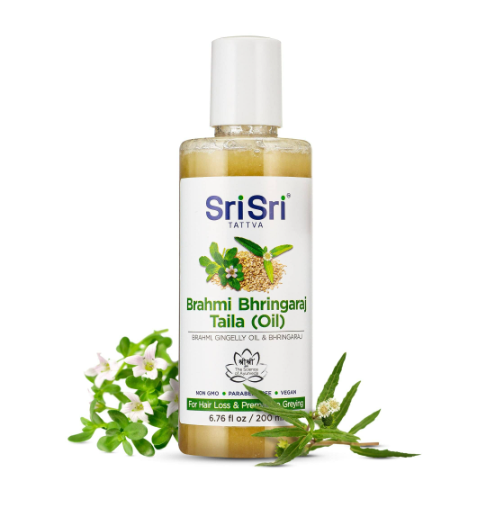 Sri Sri Tattva's Brahmi Bhringaraj Hair Oil is an ayurvedic oil used on hair to control hair loss and fall. This hair oil is prepared from exclusive herbs, including, Bhringraj and Brahmi. It ensures that your hair grows stronger and remains healthy as it nourishes the roots and promotes growth.
The nutrients in the Brahmi Bhringraj oil penetrate the scalp, strengthening it and making it easier for hair follicles to flourish and strengthen. With regular use, you can keep your hair healthy, reduce hair fall, and improve the length and volume of your hair. Also, Brahmi Bhringraj oil prevents premature scalp greying and dryness, as it nourishes the hair strands and enhances blood circulation.
Summary
Ayurvedic products from Sri Sri Tattva are a tribute to the effective use and timeless elegance of Ayurveda. By including these natural and chemical-free items in your routine life, you may experience the life-changing power of natural healing.
Shop now from Kesar Grocery and get all the goodness you need to keep up the health and happiness of your body and mind. We empower you to take responsibility for your well-being by committing to authenticity, quality, and diverse product selection.