The summer has arrived, and what makes the summer season so unique, do you know? Everyone will raise their hands to say it's a MANGO!
Mangoes are the fruit of the summer, juicy and slurpable. It's widespread for people to refer to mangoes as "The King of Fruits" frequently. Mangoes originated in India, and people worldwide adore the tempting flavor of Indian mangoes. Nobody can say no to this juicy summer fruit.
When you enjoy sweet and delectable mangoes every summer season, you probably weren't aware of the numerous health benefits coming with every bite. Beyond the pleasing, delightful taste of mangoes, they guarantee optimum health.
There are many different mango types in the Indian Mango family, ranging in size and flavor. These include organic mangoes, Badami mangoes, Kesar mangoes, Dasheri mangoes, Alphonso/Hapus mangoes, and several different kinds of mangoes.
Everyone in India regards Kesar mangoes as the Kesar, Kesariya Aam, Kesar Aam, or Kesar Kairi, the most popular mango variety. These mangoes, which have a glowing, orange-colored tint, are the true origin of their name. This delicious and succulent fruit is primarily grown in Gujarat and Maharashtra States in India.
Online shopping makes it simple to purchase the ultimate summer treat for your tastebuds: Kesar Mangoes. These mangoes have a more elongated shape and a recognizable beak. They are renowned for their distinctive saffron-colored pulp with a sweet taste and aroma.
Fresh and Fragrant Indian Kesar Mangoes
Kesar mangoes, known as "The Queen of Mangoes," are a much-awaited fruit in summer. Mangoes cultivated in the Girnar district of Gujarat are called Gir Kesar or the 100% original Kesar mangoes. These mangoes are exported to foreign countries and other regions of India.
Due to its appealing golden orange hue, luscious flavor, and long shelf life, this pulpy fruit has a specific place in the mango family. Its creamy, rich sweetness makes it ideal for eating alone as peeled and cut or with yogurt. Or you may also eat it raw and enjoy the feeling of it on your tongue.
You may also preserve it in juice form (Aam Ras) or cut mango pulp and relish it for many months because it is renowned for being incredibly scrumptious and tender. Many people use it to prepare multiple mango-flavored recipes and sweets (Aam papad, mango smoothie, cheesecakes, ice cream, jams, or other blended drinks).
KESAR GROCERY: Best Indian Kesar Mangoes Online in the USA

Don't have time to go out and buy mangoes? Why not buy Indian Kesar mangoes online? We at Kesar Grocery offers mango ordering online and delivery options. Buy mangoes online in the USA and save yourself from a trip to the grocery store.
At our online store, you can buy Indian Kesar mango, Atulfo, Dominican Kesar, Haden, and Kent mango online at the best affordable rates. Our Kesar mangoes are chemical-free and sourced from the trusted farms of the Gujarat range mountains' foothills, Junagadh and Amreli.
Buying raw mangoes online has never been easier, so what are you waiting for? Start shopping today from Kesar Grocery! Visit our website, you may order fresh vegetables and various fruits online, including seasonal fruits, tropical fruits, and citrus fruits.
How to Preserve Kesar Mangoes?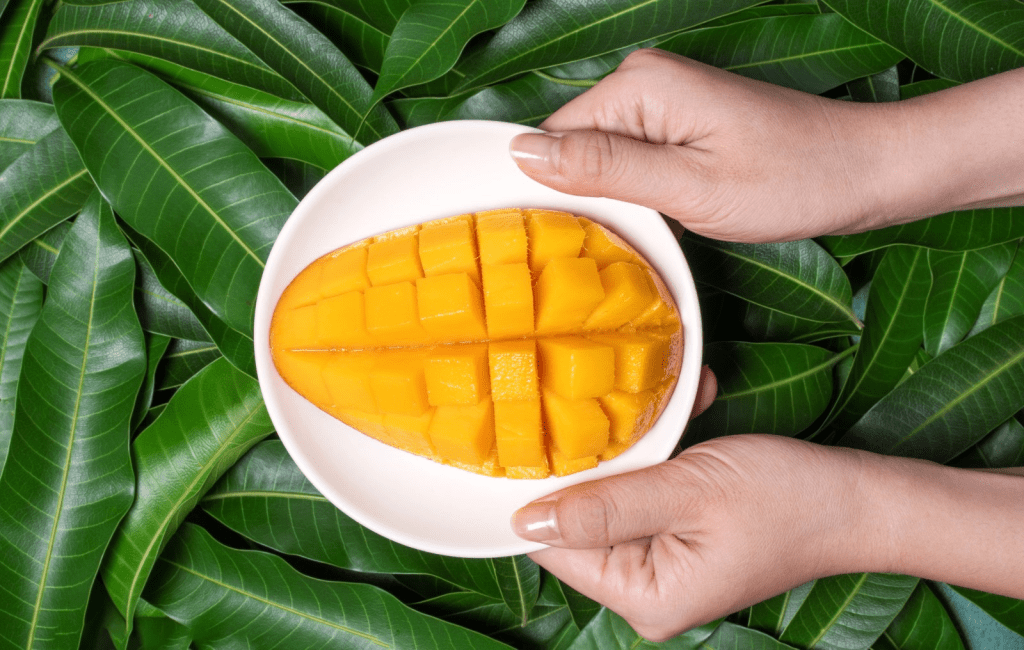 As a general rule, never refrigerate Kesar mangoes. Cooling them will ruin the flavor. Only put them in the fridge when they are ripe and ready.
Store unripe and still green mangos outside at room temperature. Arrange them on the floor covered with a paper bag or put onions with mangoes at room temperature to speed up ripening.
If they are fully ripe, keep them in the refrigerator and eat them in the next 30 minutes.
Before cutting them for eating, kindly leave them in a pail of cold water to further enhance their taste.
Get Quick Home Delivery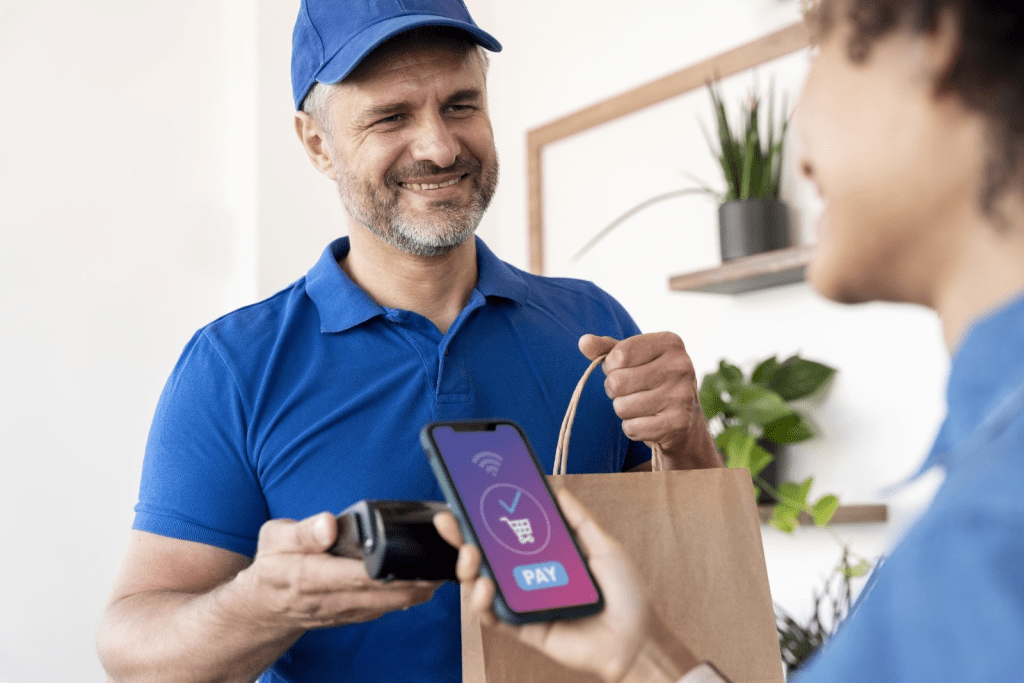 Buying various items online is now quite simple and convenient for everyone. Kesar Grocery is the foremost retail destination in the USA for fresh fruits, vegetables, and groceries. We strive to deliver the best online grocery shopping experience across major cities in the USA.
We allow bulk orders, accept them in advance, and safely deliver them to your doorsteps. Various Indian mangoes are available for purchase online in large quantities. Everything you need to know about mango size, type, and quality is available on our website.
We accept credit card payments, whether you want to pay with Visa, Mastercard, American Express (Amex), or Discover Network. Shopping at our online grocery store has several benefits, such as loyalty discounts and exclusive offers.
We want you to get the best mangoes possible to ensure that you can enjoy these tropical and the most divine fruits. Now you may savor the mouthwatering taste of Kesar mangoes anywhere in the USA; that's what you crave.
Final Talks
Get your fresh and fragrant mangoes only from Kesar Grocery, which is handpicked and delivered to your doorstep. We sell different types of Indian mangoes that you can make yourself a thick mango shake or desirable mango drinks for every breakfast or just the ultimate dessert with scoops of fresh fruit. For an order, click here at kesargrocery.com.