Have you ever heard oats can be a savoring? No, then you don't know about oats. Oats are Avena Sativa and it's a common cereal known amongst the youngsters. Now, tell me one thing have you ever tried oats in a yummy way? You will probably say no. But, oats can indeed be yummy if you make them in such ways or combine them with other healthy nutrition.
Oats are mainly eaten as porridge, as an associated ingredient in breakfast cereals and baked items (oatcakes, oat cookies and oat bread). In the USA, it is one of the favorite breakfast cereals. But, over the past few decades, oats have become a very popular "health food" and so it is consumed in different ways.
Sometimes, we get bored with the same bowl of oats every day. So, why not healthily savor the oats? Make your day much more enjoyable with the amazing ways to eat them in breakfast! They are super easy to cook and we promise you will love to try them.
1. Oats Pancakes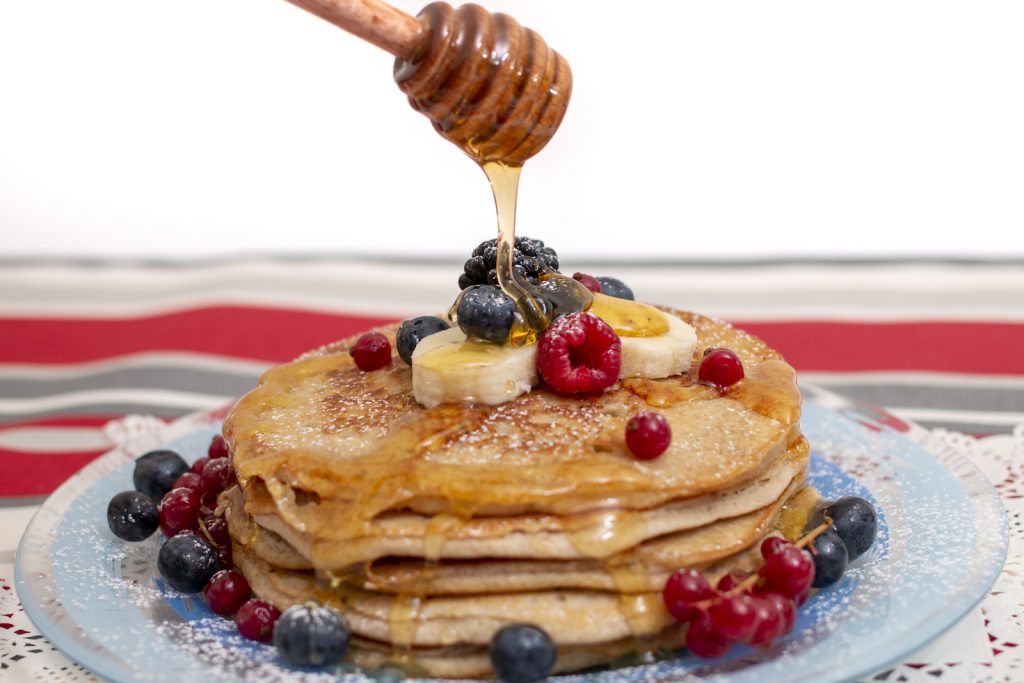 Who doesn't love to eat pancakes? Everyone loves to eat pancakes. Try out this sweet and savory Blueberry Banana Greek Yogurt Pancakes that is easy to make. These light and fluffy pancakes have 20g of protein. Made of nothing but Greek yogurt, eggs and oats by blending it close to a smooth paste. This finished batter is super easy to work with and ending up with that delicious pancakes. Now garnish it with some blueberries, sliced banana and honey. They are ready to eat. Order eggs and fresh fruits online from Kesar Grocery. You can also make different pancakes in the combination of Banana, Greek Yogurt and Oats.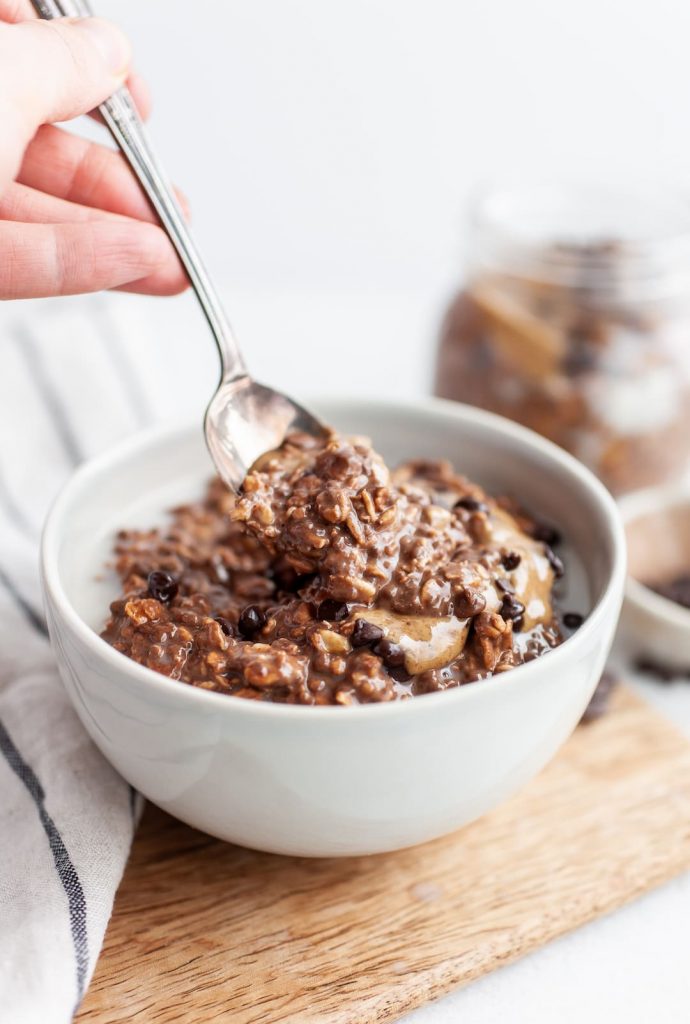 Trying to make some flavors and a healthy breakfast with oats? Then chocolate peanut butter oats are one of the great options. I am sure you didn't hear it before. Yes, that overnight soaked oats can be a delicious breakfast when flavored as chocolate and peanut butter. Let me help you to give it a try. Just add 1-2 tsp of cocoa powder when you soak those healthy oats. In the morning, add 2 tsp of natural peanut butter and mix well. The overripe banana in this keeps it sweet without adding too much sugar. Finally, top with some fresh chopped peanuts, chocolate chips to give extra flavor and texture. Your healthy yet tasty breakfast is ready.
3. Oatmeal Waffles
Another way to eat oats is a bang! You will get crazy to make these flour-less oatmeal waffles that are crispy on the outside and fluffy on the inside. Make your breakfast more delectable. You can blend oats to make it like flour consistency. To make a waffle, you will need to add unsweetened almond milk and sliced bananas in the blender along with oats powder and turn it into a smooth batter. Pour the batter into a waffle iron and cook until the edges get crisp. End up by garnishing it which chopped nuts and maple syrup or honey. Grab the super delicious breakfast to rev up your day.
4. Oats Muffins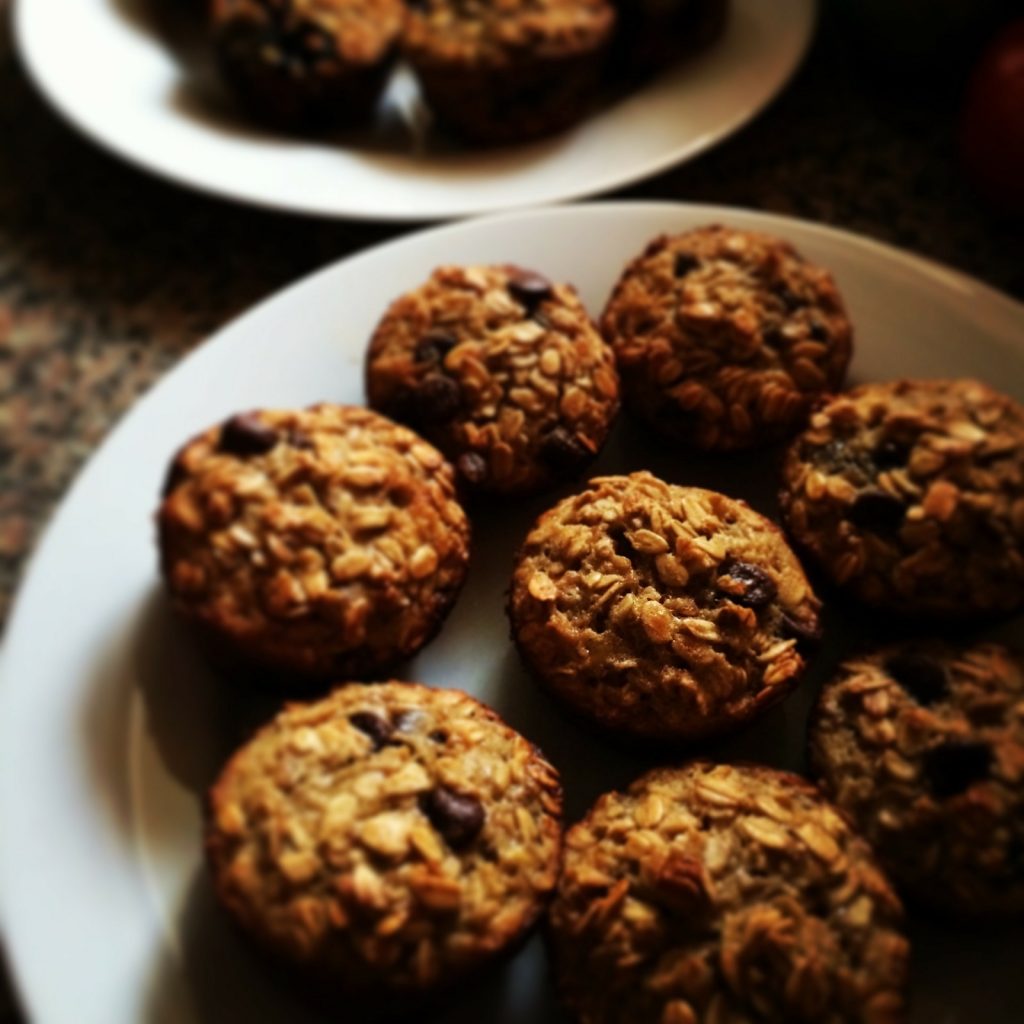 Do you know oats add flavor, texture and more importantly fiber in muffins? Oats are a great option to make or consume muffins. Let us quickly learn how easy to make it is. Take a blender and blend wheat flour and oats along with those baking ingredients like baking soda and baking powder. Now take a bowl and add whole egg, unsalted butter, brown sugar, yogurt and vanilla extract. Whisk well and make a smooth batter. At this time you can add blueberries or chocolate chips to make it flavorful. Now bake them well. Your Oats Muffins are ready and you will stay full through your morning meetings.
5. Smoothie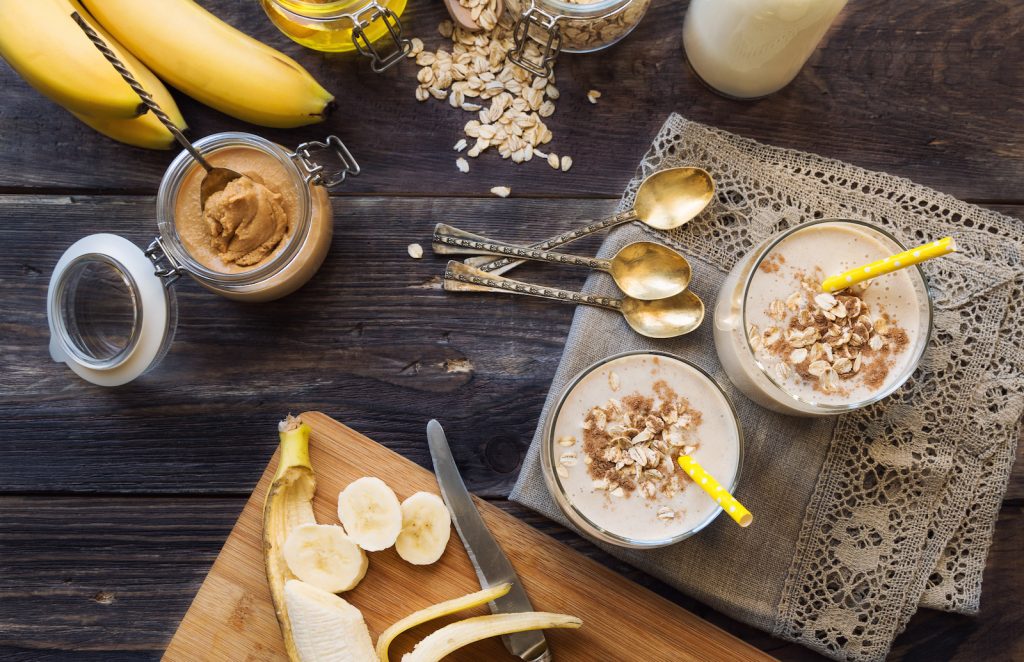 Smoothie is one of the best ways to consume morning breakfast. It is loaded with fibers and proteins in terms of oats and milk. You can make flavored oats smoothies right the way you want to make them. You can add bananas, Greek yogurt, cocoa powder, or a combination of the above ingredients to make your choice of oats smoothie. One of my favorites is "Chocolate Overnight Oatmeal Smoothie. It tastes amazing and is a perfect breakfast for me.
6. Oats Cookies

Who says you can't eat cookies for breakfast? Think about warming and flavorful cookies; full of fiber and loaded with chopped nuts and some chocolate chips. Oat cookies are crunchy yet soft. You could have taste oats cookies but, I am sure you didn't try out those almond and orange-flavored oat cookies, isn't it? Can't wait to try them? Then order them online from Kesar Grocery today.
Well, oats themselves carry many health benefits such as they are rich in both soluble and insoluble fibers that help lower cholesterol levels. The soluble fibers help increase intestinal transit time and also reduce glucose absorption.Having oats in your diet will provide a good source of important minerals; manganese, phosphorus, magnesium, copper, iron, and zinc as well as vitamins B1 and B5. Oats mean a healthier breakfast. Oats also aids in weight loss, it is known to be a desired asset for those who are trying to lose their weight. It controls hunger levels due to its high water and soluble fiber content. People like to consume oats in Indian style as Masala Oats, Veggie Oats, Oats Idli and what not. To buy different oats, you can order them online from kesargrocery.com, a place where you can buy Indian Groceries online at the best price. The best part of Kesar Grocery is, it offers a same-day delivery option without extra shipping.