These are a few hand-picked halwa variations you should make at home during Diwali. It is simple to complete not only during Deepavali but at any other time in the comfort of your own home. Even though our favorite retailers offer various options for buying sweet and savory dishes. We have a valuable sense of fulfillment when making our favorite desserts at home. 
The biggest festival is coming up, and it would be impossible to talk about this celebration of happiness and peace without bringing up some indulgent foods that have long been a part of our culinary heritage, from romantically lit streets to heartwarmingly adorable fairy lights to the pervasive aroma of desi ghee ladoos and mithai.
Now that Diwali is arriving, if you want to enchant your taste buds with the sweetest Halwa, we'll walk you through four delicious recipes that amaze your mood and mind.
Home Made Kesar Gajar Halwa: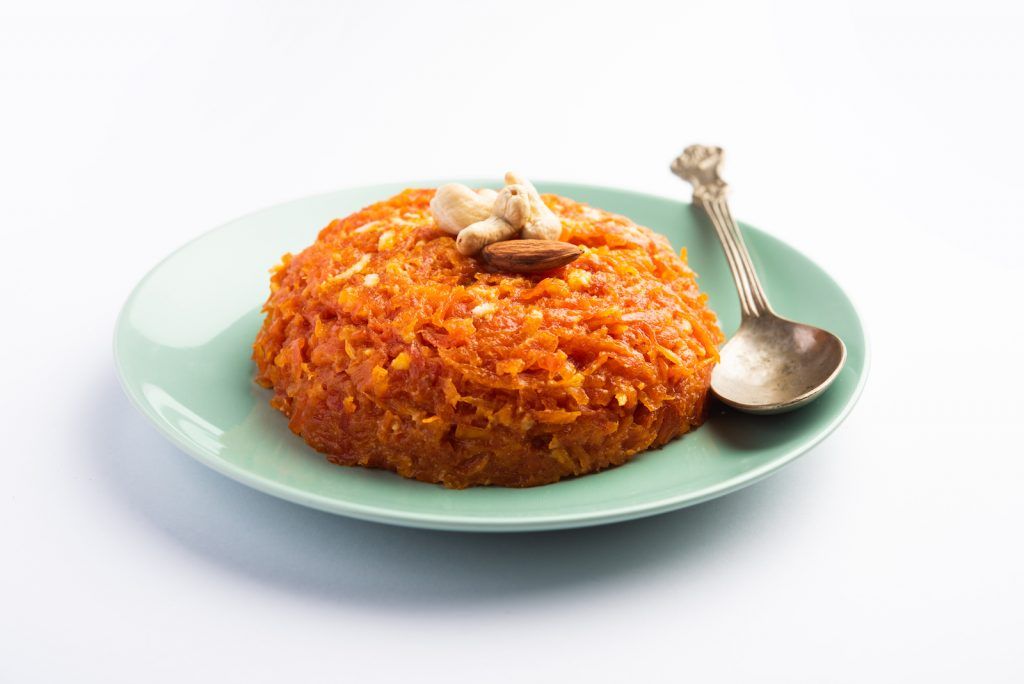 Gajar ka Halwa, also known as the sweetest Halwa of India, is one of the most traditional and authentic Halwas that people love to savor, not just in India but worldwide. Why not have this delicious Halwa at home this festive season?
The Kesar Gajar halwa recipe is prepared in as little as 20 minutes! I've assembled all my best tips for making this well-known buttery semolina delight at home with just the use of eight or nine ingredients!
You may either put this in a square thali and let it cool before cutting it into pieces or serve it loose as a hot pudding. You will be amazed by the remarkable contrast between hot and cool in cream with this Halwa, or serve this delicious Halwa to your friends and family.
Instructions-
Melt the butter in a large nonstick skillet before adding the Gajar. Sauté on low to medium heat for around 8 minutes or until toasted and browned. It ought to have an almond-like pink color and a nutty aroma. 125 grams of salted butter and 165 grams of coarse semolina
Add the cardamom, sugar, Gajar, milk, water, and saffron. After thoroughly stirring, cook for 8 to 10 minutes at medium-low heat. The mixture will begin to thicken and turn pasty, resembling fudge. Cook the dish just until the butter starts to come out of the sides.
Four hundred milliliters of canned evaporated milk, 8 green cardamom pods with the seeds ground, 20 grams of Gajar, 125 grams of sugar, and a pinch of saffron and Kesar.
The halwa can be pushed into a cake pan or a 25 cm thali or served hot and straight up. When setting the Halwa, decorate it with nuts and allow it to sit for 3–4 hours before slicing it. One tablespoon each of slivered almonds and dried edible rose petals.
Rajbhog Dry Fruit Halwa: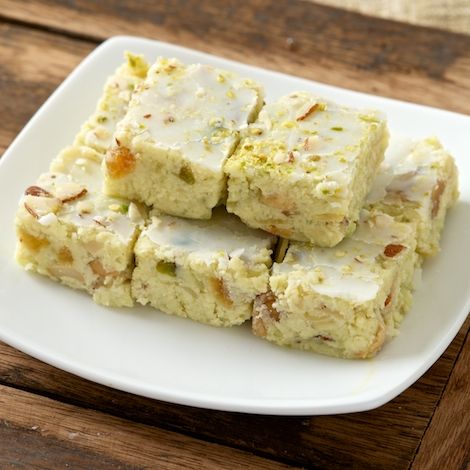 How could we miss including this traditional dish on our list? You're right. Dry Fruit Halwa is a must-have for any occasion and especially during Diwali Festive time. Other than any get together, it can be cooked for gatherings like kitty parties, game evenings, or potlucks. What else are you waiting for? Make this delicious dessert right now at home, and then indulge!
Instructions-
Bring the Dry fruits and milk to a boil in a large pan.
Continue to stir the milk and Dry Fruits over low heat until the dry fruits are soaked in milk.
Add sugar, raisins, and cardamom after you're done.
Stir the sugar until it completely dissolves.
Transfer to a serving dish and decorate with almonds.
Present hot or cold.
Delicious Dudhi Halwa: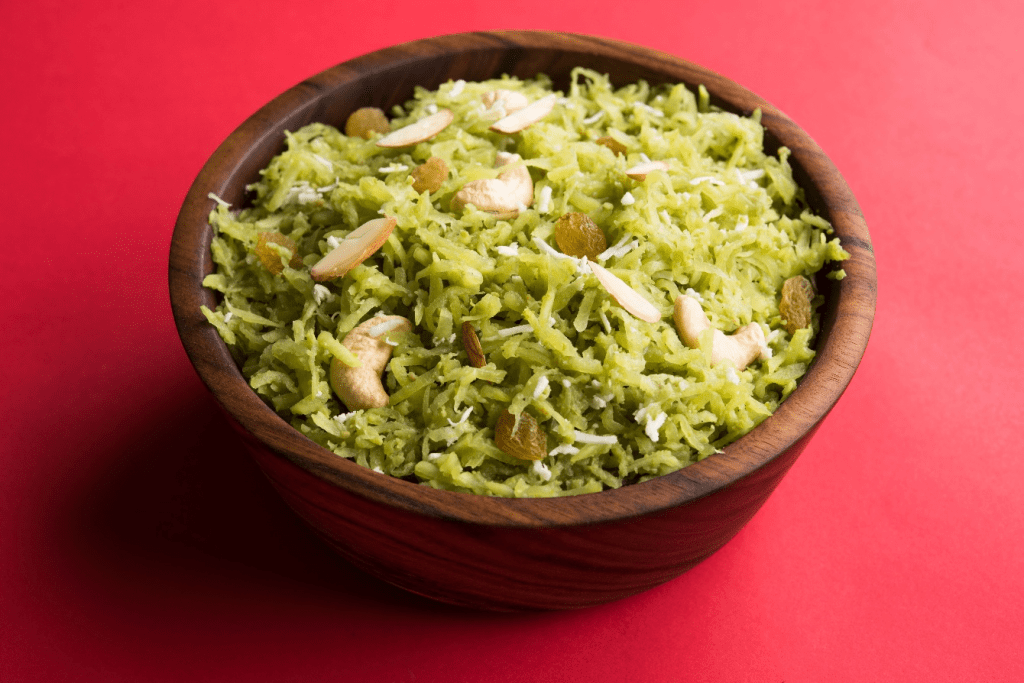 Bottle gourd, also known as opo squash, is combined with milk, ghee, sugar, cardamom, and almonds to make the sweet Indian delicacy lauki halwa. A famous dish, bottle gourd, also known as lauki dudhi in Marathi, is used to make this delicious Halwa. This dessert falls by the names lauki ka halwa and dudhi halwa. Dudhi ka halwa has a beautiful flavor and offers a lot of nutritional value in addition to its health advantages. So why not make Dudhi ka Halwa make this Diwali delightful and healthy?
Instructions-
Ghee is used for frying cashew nuts, raisins, and almonds until golden brown. The grated lauki should be added after a brief period of sautéing.
Cook the lauki until it is soft, then add milk. Add the green food coloring and stir.
Add Nestlé MILKMAID and continue to whisk as soon as the liquid thickens. Add the powdered cardamom and mix well.
Serve right away after removing from heat.
Vadilal Delicious Moong dal halwa: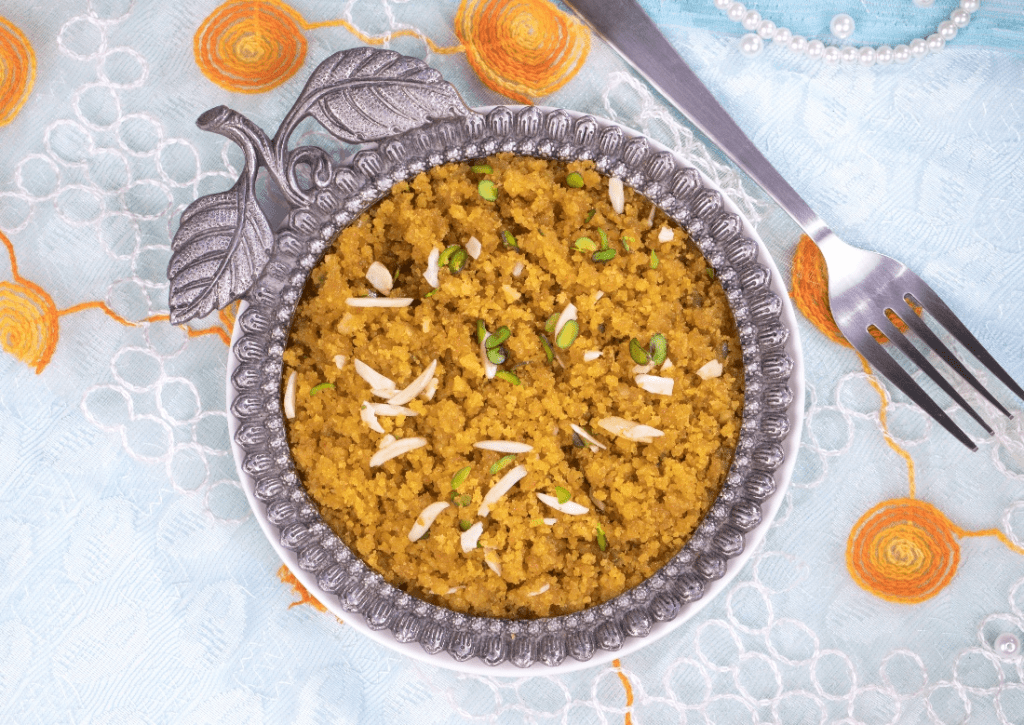 Moong dal halwa is a popular dessert. It is simple to make and delicious. This Halwa is the most well-known during festive occasions and the purest and healthiest dessert that people have loved eating since the old era. Therefore, don't wait any longer to delight your palate with this unique halwa. Here's a quick guide for making a perfect and straightforward moong dal halwa at home.
Instructions-
Read the instructions written back on the packet and follow them.
Take a pan, pour milk, and then add the instant mixture in the milk once it gets boiled.
Once the instant moong dal halwa is ready, you can serve it with dry fruits.
Note: Moong dal halwa can catch fire easily, become trapped, or bulk up if you don't continually mix it.
Conclusion
After a long hiatus, this year's Diwali is almost at its pinnacle with no worries about the spread of problems. Travel restrictions for seeing relatives and going home have been relaxed. We shall all continue to protect ourselves, participate in this lovely festival of lights, and maintain our safety despite our widespread caution. These halwas will brighten your Diwali and bring you greater prosperity. Furthermore, Kesar Grocery will send hot, piping halwas to your home if you don't want to make this delicious halwas yourself.